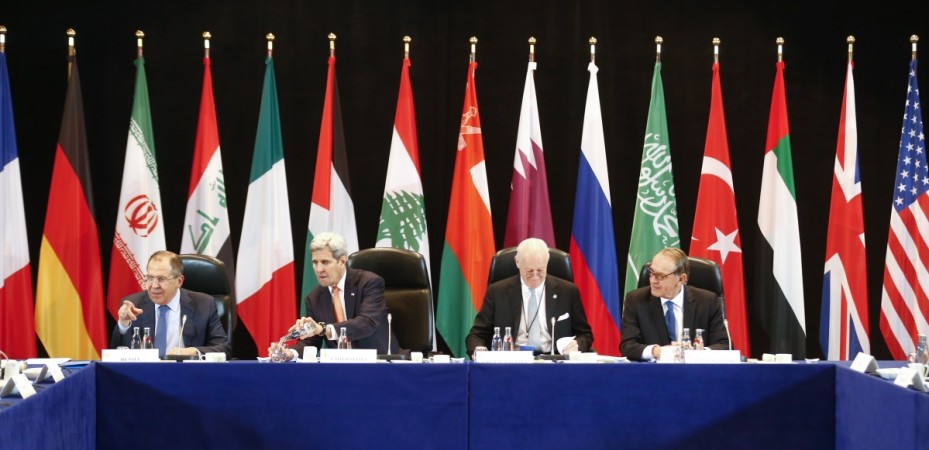 A cessation of hostilities in Syria will take effect "within a week," World powers agreed at a meeting in Munich on Friday, stopping short of securing an immediate ceasefire in the war-torn nation.
Countries, including the United States, Russia, China, Saudi Arabia and the United Kingdom, along with the International Syria Support Group (ISSG) comprising supporters and opponents of Syrian President Bashar al-Assad agreed to ensure humanitarian access to besieged areas this week.
The nations also agreed to ensure "Syrian-led and Syrian-owned political transition" based on the Geneva Communiqué, according to the official statement.
"What we have here are words on paper, what we need to see in the next few days are actions on the ground," US Secretary of State John Kerry said. "The progress we made today in Munich can and must improve the lives of the Syrian people".
According to the statement , delivery of humanitarian assistance to some besieged towns in Syria, mainly Deir Ez Zour, Fouah, Kafrayah, rural Damascus, Madaya, Mouadhimiyeh and Kafr Batna, is likely to commence on Friday itself.
Russian Foreign Minister Sergei Lavrov said that Russian airstrikes will continue in Syria aimed at the Islamic State group and the Al-Qaeda-linked al-Nusra Front.
The move to end hostilities in Syria comes after the Syrian Centre for Policy Research said in its report on Thursday that 11.5 percent of the country's population had been killed or injured in the five-year-old civil war.
Peace talks between the Syria government and the opposition that had kicked off in Geneva earlier this month had collapsed due to the Syrian regime's offensive on the town of Aleppo, which has been a rebel stronghold.
UN special envoy for Syria Staffan de Mistura has announced a "temporary pause" in the Syria peace talks and said it will resume on Feb. 25.