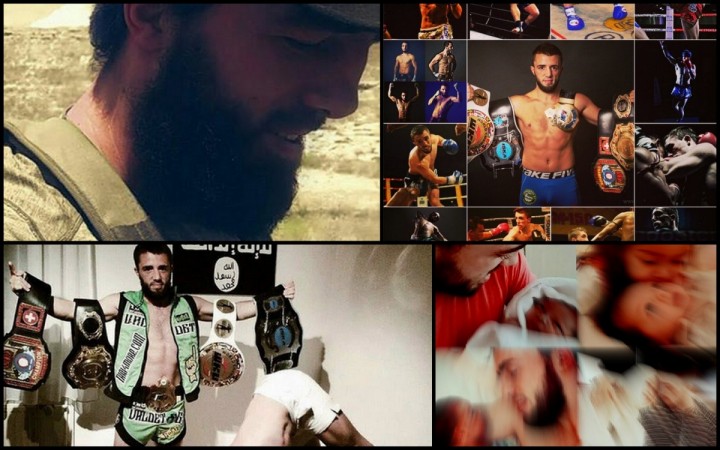 A two-time world Thai Boxing Champion from Germany, Valdet Gashi, has joined the Islamic State (Isis) in Syria.
Swiss News Radio Channel Schweizer Radio und Fernsehen, in a 90-minute telephonic interview with former Mixed martial arts (MMA) champion, revealed that Gashi had travelled to Syria with three other Thai boxers Sandro, Visar and Hajan.
The four friends also reportedly took part in a battle in Syria, during which Hajan, a Kurdish Muslim, was killed. The report further revealed that for months Valdet Gashi lied to his family, saying he was in Switzerland and Thailand. He even kept up the pretence alive through his Facebook posts.
One of his latest posts in May claimed that he was in Bangkok. However, it has now been established that Valdet Gashi travelled to Syria in January, 20Min reported.
Gashi, who is married and has two daughters, told Rundschau that he was longing to hold his daughters in his arms but would be happier to die for 'Allah', waging jihad in Syria.
After it emerged that the German boxer, who has roots in Albania, has joined the Isis, Gashi posted a message on Facebook, requesting his family and friends to wait for an explanation from him before judging him.
"DON'T JUDGE..before you know the whole story...Before you begin to to judge me because of what I do, wait till you know the whole story," he said the post.
The investigations have found that Gashi, who lived with his family in Singen, Baden-Wurttemberg, used to attend the An'Nur Mosque along with the other three jihadi fighters from Germany who have joined the Isis.
The 29-year old Albanian Muslim was born in Pristina, Kosovo, but was raised in Germany.
In the meantime, the family of the well-known Thai boxer has urged him to return to Germany. His father Enwar Gashi told Rundschau that Valdet should return home. His place is with his children, wife and parents. If he wants to help Muslims, he should return home and work here and not the "nonsense" in Syria.