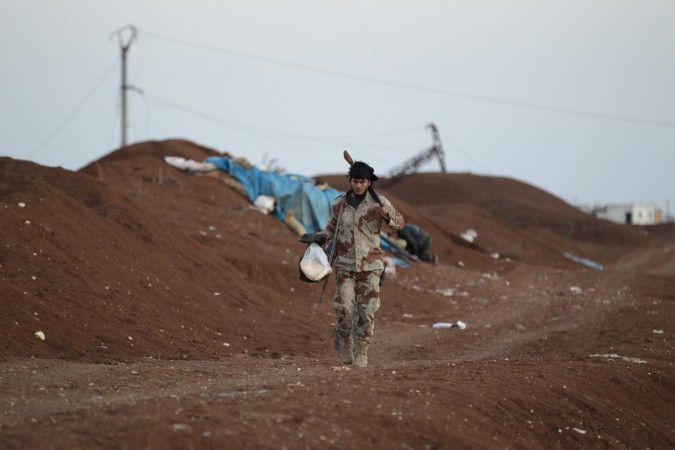 A Tunisian member of the Islamic State group who was appointed by its leader Abu Bakr al-Baghdadi to oversee ISIS operations in Syria's Aleppo region was killed in a drone strike Wednesday, according to the Syrian Observatory for Human Rights.
Abu al-Haijaa al-Tunusi was travelling to Aleppo from Iraq on Baghdadi's orders when his vehicle was hit by a drone believed to be of the United States-led coalition near Raqqa city, the UK-based monitoring agency reported Thursday. The ISIS militant was reportedly blown up into pieces and another person in the vehicle was also killed, the monitoring group said.
Another Tunisian fighter in the ISIS ranks, Abu Ali al-Tunisi, who was the commander of ISIS operations in northern Raqqa, was killed earlier this month by his own group members, according to Syria's ARA News.
Jihadists from Tunisia constitute the largest groups of foreign fighters in the Islamic State, with many first receiving training at the Libya-Tunisia border.
Airstrikes by the U.S-led coalition have resulted in heavy casualties among ISIS members. The U.S. said last week ISIS "finance minister" Haji Imam" was killed this month in an operation in Syria. The U.S. had placed a $7 million reward on Imam, who was also known as Abdul Rahman Mustafa al-Qaduli.