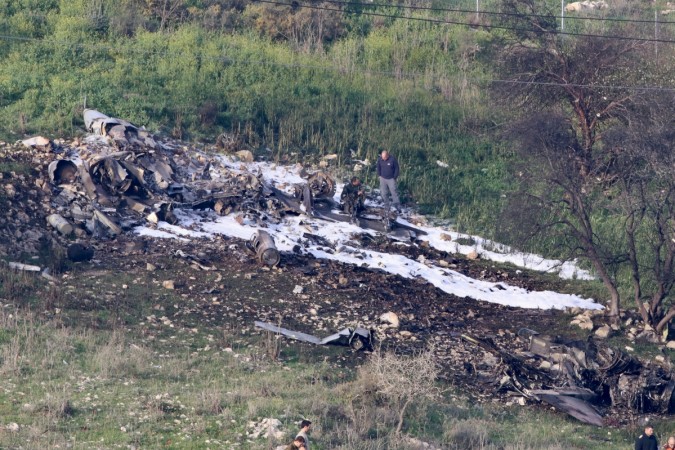 PM Netanyahu had visited the Israel-Syria border just a few days ago and warned rivals not to "test" Israel's resolve.
"We want peace, but are prepared for any scenario, and suggest that nobody tries us," he added.
Residents of north Israel said that they heard several explosions and noticed major aerial activity.
The Israeli army has also issued a warning to Tehran.
This is also the first time Israel publicly acknowledged striking Iranian targets in Syria.
The exchange of fire is the most serious one between Israel and Iran since 2011, reported AFP.
The Israeli army confirmed that just one jet had been downed, even though the Syrian air defences said that more than one plane was hit.
Due to the incident, rocket sirens could reportedly be heard in several parts of northern Israel.
"We identified an Iranian drone UAV which took off from Syrian territory. The drone was identified by IAF systems and was downed by an IAF helicopter. The Iranian drone fell in our territory and is in our possession," Manelis said.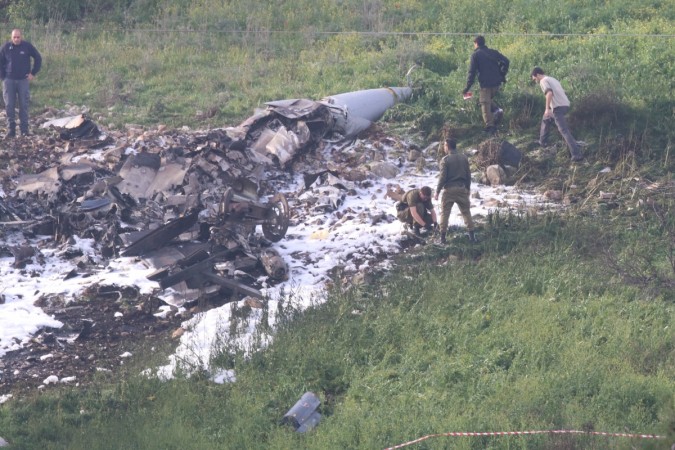 "As part of the country's defenses, sirens were activated but there was no danger for the residents of Beit She'an. It was decided to attack the trailer from which the Iranians launched the UAV. This was a surgical action deep in Syria, target destroyed."
IDF Spokesperson Brigadier General Ronen Manelis also spoke about the aggression.
After the jet was downed, Prime Minister Benjamin Netanyahu called for discussions with security officials and approved several necessary steps to counter the aggression.
Jonathan Conricus, the spokesman and head of social media of the Israel Defence Forces, in a tweet, also said that the army was striking several Iranian and Syrian in response to the aggression.
The IDF is striking numerous (12) Syrian and Iranian military targets in Syria, in response to Iranian aggression. More to follow

— Jonathan Conricus (@LTCJonathan) February 10, 2018
Sources in Damascus also told Al Jazeera that there were numerous casualties among the Syrian forces
The Syria state television later said that Israel had targeted the Syrian Army base in the central region.
The jet went down in northern Israel, forcing the pilots to eject. They were then taken to the hospital in a stable condition, reported Haaretz.
Breaking news: IDF intercepted an Iranian UAV launched from Syria over Israeli airspace, and is now engaging Iranian targets in Syria in response. More details to follow.

— Jonathan Conricus (@LTCJonathan) February 10, 2018
An Israeli F-16 fighter jet was shot down on Saturday, February 10, morning due to "massive anti-aircraft fire" from Syrian forces. The same was confirmed by the Israeli military, who also revealed that both the pilots of the jet are safe.
IDF has targeted the Iranian control systems in Syria that sent the #UAV into Israeli airspace. Massive Syrian Anti-Air fire, one F16 crashed in Israel, pilots safe. #Iran is responsible for this severe violation of Israeli sovereignty. Event ongoing, more to follow.

— Jonathan Conricus (@LTCJonathan) February 10, 2018