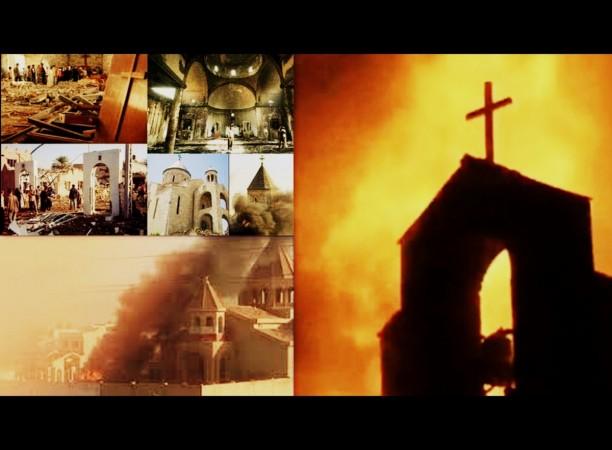 In a bid to kill Assyrian fighters, the Islamic State (Isis) militants blew up an ancient church in the Syrian province of Al-Hasakah.
According to Syrian state news agency SANA, the 80-year-old St Mary's Church in Tel Nasri - an Assyrian village in an area where Christian and Kurdish militia have been fighting Isis - has been destroyed by the jihadist group.
The report did not reveal if there were any causalities. It is suggested that the Isis operation on Easter Sunday was aimed at eliminating the Christian and Kurdish militia groups.
The Church of Our Lady Mary, built in 1934, was one of Syria's oldest churches.
However, this is not the first time that Isis has attempted to antagonise a minority group ahead of a "special occasion". Similarly, the Islamic State had targeted the Kurdish groups in Iraq ahead of their New Year celebrations known as Nawroz or Nowruz in March.
On the eve of Nawroz, Isis had published a video purportedly showing the beheading of three Kurdish Peshmerga fighters.
Isis, which is a Sunni militant group, follows a fiercely purist school of Islam and has complete disregard for all the other religions and their practises.
Scores of ancient religious monuments and buildings with historical value have been destroyed by the terrorist group across Syria and Iraq, where it plans to establish an Islamic country that would follow Sharia laws.