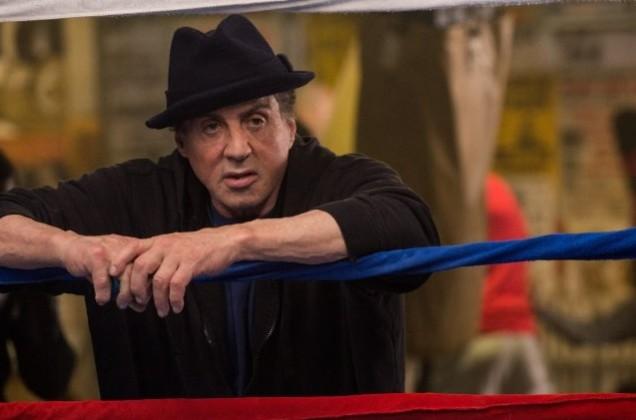 Sylvester Stallone could be one of the world's most renowned actors, but her daughter stole the paparazzi's attention when the family stepped out for dinner.
Sophia, 20, walked behind her actor father with her sisters and mother in Los Angeles and the cameras couldn't get enough of the young diva. She showed off her toned midriff in a lacy outfit for the night out.
Also Read: Here's why Bella Hadid and Jordan Barrett may not end up together
The Rocky actor has three gorgeous daughters. The beautiful women of the house walked alongside the 70-year-old star to enjoy a nice family evening and everyone looked stunning and happy.
Sophia and Stallone were joined by mother Jennifer Flavin and sisters Sistine and Scarlet. Sophia sported the lacy bralette with a pair of black casual pants. Keeping her make-up and accessories minimal, Sophia chose to sport a pair of booted heels instead of the traditional stilettos.
The other sisters weren't far behind on the fashion quotient either. 18-year-old Sistine kept the theme of the night intact as she too sported a chic black crop top with a white high-waist short skirt and stilettos.
Scarlet seemed to follow Sistine's cue as she sported a short black skirt and with a printed scoop neck top.
The actor sported a casual blue T-shirt and black pants while his wife Jennifer wore a nude-coloured top and black pants with a stylish black bag.
Daily Mail reports that the Stallone daughters are beginning to form their own careers. Sylvester has successfully managed to keep his daughters away from the limelight so far and the world knows very little about the three girls.
The sisters also drew attention when they walked the red carpet at the 2017 Golden Globe Awards alongside their father Sylvester.