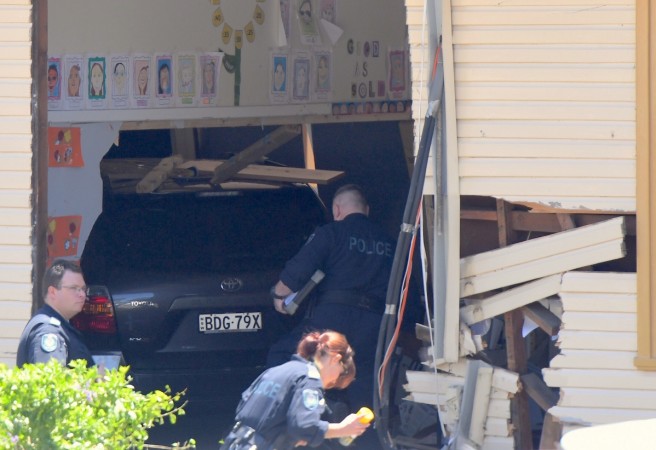 Two boys died and a number of minors were critically injured after a Toyota smashed into the wall of Banksia Road Public School in West Sydney's Greenacre (Australia), on November 7.
The two boys aged 8, succumbed to their injuries at the Westmead Children's Hospital, where they were taken after they were hit by the SUV. Two other 8-year-old girls were also admitted to the hospital and another minor is in critical condition.
Paramedics rushed to the scene of carnage with overwhelmed children and teachers and 17 children and one female teacher were treated on the spot.
Maha Al-Shennag, a 52-year-old mother of four, was driving the sports utility vehicle (SUV)-Toyota Kluger, when it rammed into the demountable classroom of 24 kids, who were there for attending a drawing class.
The New South Wales (NSW) police has charged the woman with two counts of dangerous driving and suspended her license. The woman driver is not injured and has been taken to the hospital for necessary tests. She will be produced in the Bankstown Local Court on Wednesday.
Meanwhile the area's Assistant Commissioner, Stuart Smith said, "We're not looking this as an intentional act."
Neighbour and tradesman, Khaled Arnaout is reportedly the first respondent, who pulled out the two boys, from under the vehicle. Arnaout said that he heard a loud noise and rushed towards the school, only to find students drenched in blood and chaos all around.
Arnaout and one another individual immediately took one of the 8-year-old boys to the school and performed cardiopulmonary resuscitation (CPR). The boy sustained severe injuries and was bleeding profusely.
"I ran over there and saw the whole wall and debris everywhere and blood. Another guy stood next to the car joined me and we lifted the car. We saw the kid looking at us from under the car,' said Arnaout in grief.
"The child was unconscious, but his eyes were open, I keep seeing the blue eyes staring up at me," said Arnaout.
"He was asking for his mum again and again and that hurt," added the rescuer nieghbour.
Another student Zeinab Karim told reporters "We were in the classroom when we heard a big bang and we stood up, there was a black-out straight away."
Many parents rushed to the school in a state of panic, to check on the welfare of their children shortly after the crash.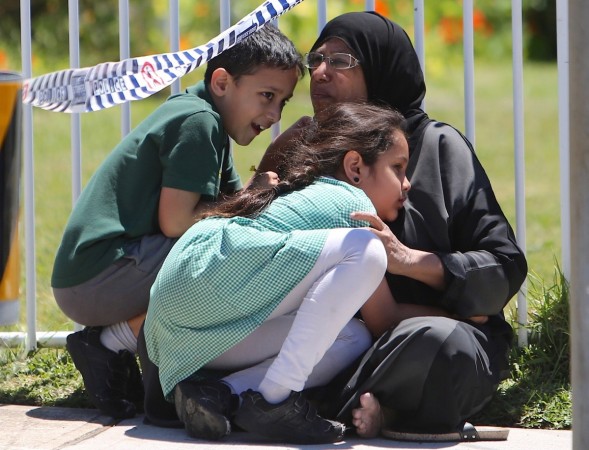 "He was at the front, so he's very lucky...but he saw blood coming out of his friends. I'm in shock," a minor's mother said.