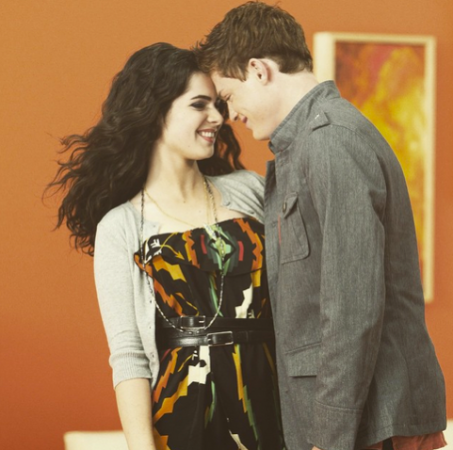 ABC's "Switched at Birth" will start airing the second half of season 4 from 24 August and when it does, both heroines are in for quite a bit of drama.
The series had gone on a hiatus after some major heartbreaks including Emmett-Bay break-up, Mary Beth-Travis break-up and Lily expressing her wish to see other people when Tobey proposes living together.
The coming episodes will bring with it, new complications in the lives of the Kennish and the Vasquez family, which includes an "unexpected pregnancy". It is not known who will be pregnant, but one strong prediction is Bay (Vanessa Marano).
In the previous season, her ex-boyfriend Tank (Max Adler) slept with Bay, while she was passed out. Although Tank was expelled from his school, following rape allegations for the same, it is known he was also very drunk during the event.
Since both of them were too drunk to think about protection, Bay could very well have got pregnant from sleeping with Tank. She has been in a long-distance relationship with Emmett (Sean Berdy) and even when she visited him, they were not on good terms.
Another possible pregnancy is that of Bay's birth mother Regina (Constance Marie), who is in a loving committed relationship with Eric (Terrell Tilford). Meanwhile, Daphne (Terrell Tilford), as of season 4 hiatus, has decided to uninhibitedly enjoy college life, which includes occasionally sleeping with Mingo (Adam Hagenbuch).
However, with an earlier episode, which involved hilarious conversation between the duo regarding a condom, it is clear that Mingo and Daphne have been practising safe sex. Moreover, Daphne's story-line does not seem to be going in the direction of parenthood.
Find out who is in for a pregnancy scare on Monday, 24 August, at 8pm (EST), when "Switched at Birth" comes back on air in ABC.