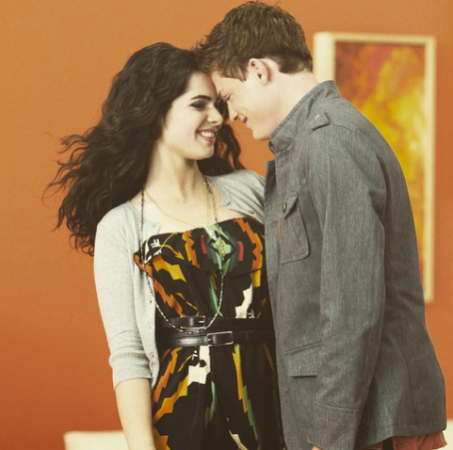 Fans are eagerly waiting for "The Player's Choice", Season 4 episode 9 of "Switched at Birth", which will be aired on 3 March, 2015 on ABC Family.
The show will deal with many open-ended storylines before the season finale, which will be aired on 10 March. The title of the episode is "There is My Heart" and the makers have promised it will be the "biggest finale yet".
Bay (Vanessa Marano), who has finally been able to let go of her court-mandated community service duties, can now travel anywhere she wants without an ankle monitor. She will use her new-found privileges to reach out to her boyfriend Emmett (Sean Berdy), who is angry with her for sleeping with her ex-boyfriend Tank (Max Adler).
Bay had passed out after she had gotten drunk and spent the night with Tank. She claimed she had no recollection of the event next morning. And although almost everyone in her family called it a rape and something Bay is not responsible for, she herself has difficulty believing she is completely innocent in the matter. Her confession angers Emmett, who returns to LA.
Emmett presumably wants to break things off Bay, and she is seen vowing to him, "There is no way, that I am letting you go without a fight". In the trailer of "The Player's Choice", Bay is seen telling her father John (DW Moffett) that she is going to LA to win him back.
While her own relationship is cracked, Bay tries to resolve issues between Emmett's best friend Travis (Ryan Lane) and his girlfriend Beth (BK Cannon). Travis is gaining popularity as a star UMKC baseball player, which makes Beth insecure.
Meanwhile, Daphne (Katie Leclerc) - who recently realised that she is not a one-night stand or friends with benefits kind of girl - is being urged by her friend Iris (Sharon Pierre-Louis) to rush a sorority and broaden her college experience. Viewers may witness more of her interactions with Mingo (Adam Hagenbuch) as well.
As the girls struggle with their relationships, their brother Toby (Lucas Grabeel) is trying to convince his girlfriend - a teacher at the Carlton School for the Deaf - Lily Summers (Rachel Shenton) to move in with him. It appears she refuses his offer, at least initially.
Watch the trailer for Season 4 episode 9 of ABC's "Switched at Birth":