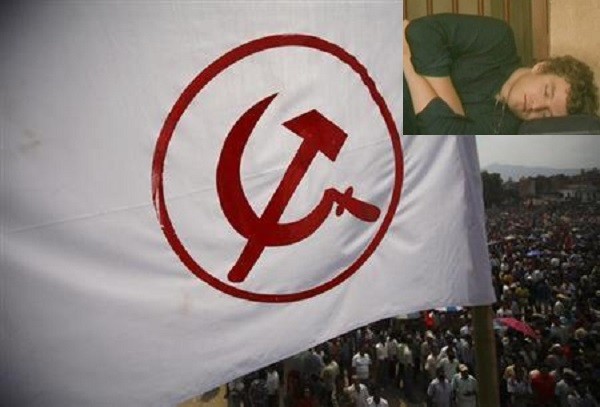 A 24-year-old Swiss national, arrested in Kerala on Tuesday with suspected Maoist links, has reportedly been identified as a student union leader from Geneva.
Jonathan Bold, whose last name still needs to be verified, was arrested by the police in the Thrissur district of Kerala. He was sentenced to a 14-day judicial custody on Wednesday, pending investigation and is currently lodged at the Viyyoor Central Jail in Thrissur.
According to Swiss news portal 20 Min, Jonathan, who recently finished his studies in Economics and Social Science, has worked as the secretary of the union for university students in Geneva. He is known for carrying out a major public demonstration over the increase in student fee in 2013.
Reports in India claim that the police arrested Jonathan on Tuesday over suspicions of being a Maoist sympathizer. Jonathan holds a Swiss passport and arrived in Kerala on tourist visa.
The local police is still investigating if Jonathan has any Maoist links but they have currently charged him under the Foreigners Act, Section 14(b), which pertains to violation of visa conditions.
"He arrived in Kerala a few days back and came to Thrissur from Kannur yesterday (Monday). He then took part in a commemoration meeting of a Maoist, Sinoj, who hails from here and died in the Andhra Pradesh forests some time back. At the meeting, [he] even spoke," The Times of India quoted Thrissur rural superintendent of police N Vijaykumar.
The police claim that Jonathan also took part in Gaza bombing protests, organized by the Communist Party of India (Maxist) in Kozhikode.
"As per visa rules, a foreigner is forbidden from taking part in such [political] meetings," Vijaykumar added.
The organisers of the memorial service held in honour of the Maoist rebel have denied having any links with the Swiss national.
MN Ravunni, who is among the organisers, told IBTimes IN that they met Jonathan for the "first time" after the event and he seemed genuinely interested in learning about the India political scenario.
"We are now fighting for his release, he is innocent and its just a blunder by the Indian police. The Swiss government should intervene for the release of Jonathan," Ravunni added.