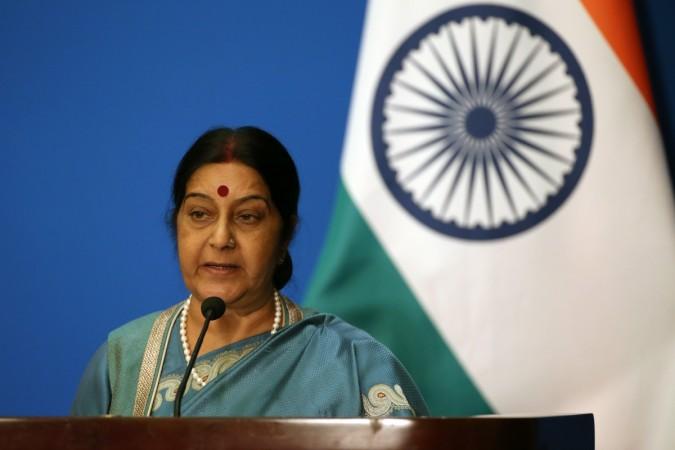 At least five people were arrested after a young Swiss couple was brutally attacked in Agra's Fatehpur Sikri in Uttar Pradesh by a group of youths, leaving them with grave injuries.
The Centre and the UP government have condemned the attack, which occurred on Sunday. Doctors have said that the couple -- Jeremy Clerc, 24, and Marie Droz, 24 -- currently recovering after medical aid. The duo came to India on September 30.
Late on Thursday, UP Secretary (Home) Bhagwan Swarup said that all the five people suspected to be involved in the assault have been arrested.
"All five have been arrested/apprehended. Prima facie, two appear to be major and the rest three minors," Swarup said in a statement.
The neurosurgeon at the Apollo Hospital in New Delhi, Dr Rajendra Prasad, said that Clerc has been shifted to the ward from ICU. Droz, who suffered a fracture in her arm, has been discharged after treatment. The attack left Clerc with a fractured skull and nerve damage.
"We have moved him (Clerc) out of the ICU into a room. He is having a hearing problem otherwise he is conscious and talking," Prasad said. He added that it is difficult to say at this stage whether he has suffered permanent hearing damage.
"He's improving but we will have to see in the long term," he said. The doctor said that the couple is in a state of shock.
Reports state that the couple from Lausanne in Switzerland was chased and attacked with stones and sticks on Sunday by a group of youths in Fatehpur Sikri, about 40 km from Agra.
"I was with my girlfriend in Fatehpur Sikri when a group of young boys started following us and started taking our pictures, even after my objection. They followed us for almost an hour," Clerc was quoted as saying by the CNN-News 18.
"They started hitting me on my head with a stick and kept doing so until I fell down. My girlfriend rushed to help me and raised an alarm. They didn't even spare her. When my girlfriend raised an alarm, people gathered around us, but by then me and my girlfriend had sustained injuries," Clerc added.
"The Embassy of Switzerland in New Delhi confirms that two Swiss citizens were attacked in India," the Embassy said in a statement, adding, "In the framework of consular protection services, the Embassy is providing support to them."
External Affairs Minister Sushma Swaraj sought a report from the UP government on the attack and said the government is monitoring the progress of Clerc and Droz.
In a series of tweets, the minister said, "our Joint Secretary S Bhattacharjee and Indian Ambassador-designate to Switzerland C B George met Swiss nationals Clerc and Marie Droz in the hospital this morning".
Quentin Jeremy Clerc and Ms.Marie Droz in hospital this morning. They spoke to the concerned doctors who told them /2

— Sushma Swaraj (@SushmaSwaraj) October 26, 2017
that while Ms.Droz has been discharged, Mr Clerc is improving. We are monitoring his progress in the hospital.

— Sushma Swaraj (@SushmaSwaraj) October 26, 2017
UP Chief Minister Yogi Adityanath, who was in Agra to visit Taj Mahal in an apparent damage control exercise following the controversy over its place in Indian heritage set off by BJP leaders, said two attackers have been arrested.
"Two attackers have been arrested, and strict action will be taken against those (other people) involved in the attack," he told reporters in Agra.
"We have given instructions to police to strictly deal with such people. Our government will not accept such incidents," he added.