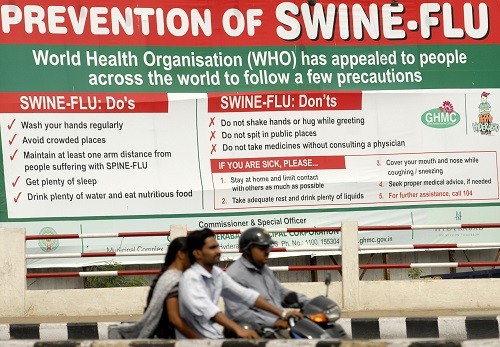 With the swine flu epidemic wreaking havoc all across the country - another death has been reported - this time around it's a 70-year-old tourist from Sweden. She had been brought to a hospital in Jodhpur from Jaisalmer on Wednesday, and her blood reports are still awaited. Should it be confirmed that the cause of death was in fact swine flu, it would be the first instance of a foreign national dying from the disease in Rajasthan.
Ann Marie's condition worsened in Jaisalmer because of which she was brought to Jodhpur hospital. She was kept in the isolation ward and put on a ventilator, reports NDTV.
Swine flu has led to the deaths of 112 people since 2015 in Rajasthan. More than thousand cases have been reported, the highest in the country.
Because of the precarious situation in the state, the leaves of doctors have been cancelled. Special swine flu wards have also been set up in government hospitals. The illness has not even spared the doctors, two of them getting infected with the disease while treating patients in Jaipur.