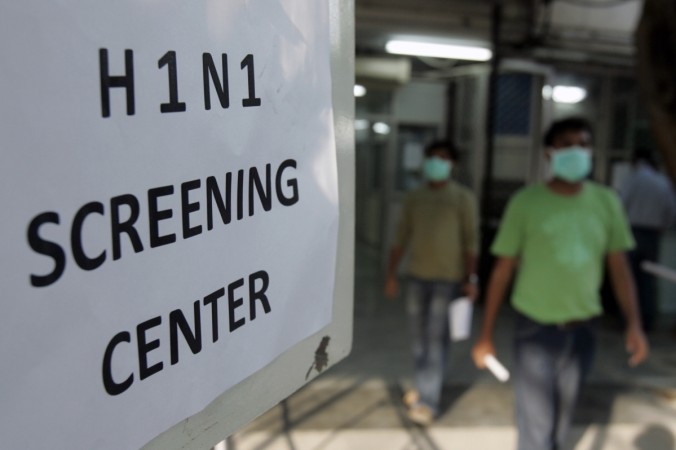 As swine flu cases are on the rise in Mumbai, the city is facing another major problem – shortage of anti-flu vaccine.
The H1N1 virus has claimed eight lives in Mumbai so far and new cases are being reported every day. However, city chemists have raised concern that they might not be able to cater to the needs of all swine flu patients with the amount of vaccine in their stock at present.
Till now, a total of 134 patients have been detected positive for the virus. Panicked Mumbaikars are rushing to get vaccinated as a preventive measure.
However, the doctors and chemists are failing to meet the demands in the market. Citing the reason behind the shortage, they said before the outbreak of the disease there was no demand for influenza vaccine in the market, and due to this the stock expired, according to Daily News & Analysis report.
"For the last two years, the sale of influenza vaccine was almost nil. The stocks expired and pharma companies had to come up with promotional offers. With the surge of swine flu cases in the city, the demand has suddenly gone up, resulting in shortage of supply," said Prasad Danave, President of the Retail and Dispensing Chemist Association.
He added that it is taking time to get the supply of the vaccines and if they are getting any, it is still insufficient. "If we order for 50 units of the vaccine, we are getting only 10 and that too after at least three to four days," Danave further said.
Apart from vaccines, other preventive measures can also avoid the virus from spreading beyond the present numbers. The H1N1 virus has been spreading beyond control since its outbreak last year.
Some doctors believe that the virus has undergone a structural change that has resulted in the upsurge in swine flu cases. India was last attacked by the virus in 2009 when over 1,000 people had succumbed to the flu.
Related