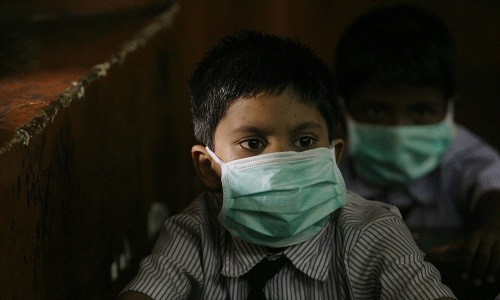 Panic over swine flu gripped Karnataka on Monday after the airborne disease killed four more people in Bengaluru.
The state is currently attending to 156 swine flu cases, including 50 fresh cases reported from Bengaluru alone, The New Indian Express reported.
Nearly nine people have been killed by the deadly infection in Karnataka till date.
A 52-year-old man from Bidar lost the battle against the virus on Thursday. The victim, identified as a former tehsildar, reportedly contracted the infection while on a visit to Andhra Pradesh, according to The Times of India.
"He had travelled to Andhra Pradesh and was first hospitalised there after being tested positive for H1N1 virus. He died in Bidar," health department officials told TOI.
On Friday, Ratnamma, a 35 year-old woman from Hoskote, a taluk 25 km away from Bengaluru, died while undergoing treatment at the Vydehi Institute of Medical Sciences. The same day, another woman (48) from the Chitradurga was declared dead at the KMC (Kasturba Medical College) Hospital in Manipal.
Bengaluru reported three more deaths on Saturday. A 70-year-old patient named Jayalakshmi succumbed to the virus at the Srikrishna Seva Ashrama Hospital in Jayanagar. The other deaths in Bengaluru came from Yashomathi Hospital, Varthur Road and Apollo Hospital in Jayanagar. The victims were identified to be 41-year-old Muniyenappa and 49-year-old Ramakrishna, respectively.
The Srikrishna Seva Ashrama Hospital in Jayanagar reported its first death on 1 February, when a 45-year-old woman named Krishnaveli, died while undergoing treatment at the hospital