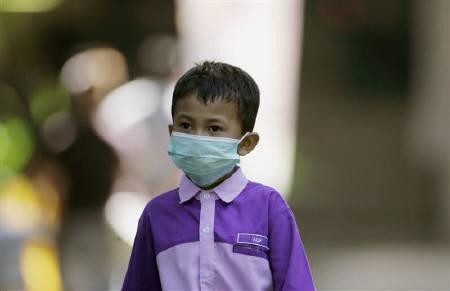 The deadly H1N1 virus has taken the death toll in Gujarat to 103. Out of the deceased, 68 per cent were reported to be women and 14 percent of them were pregnant.
The number of swine flu infected in Gujarat now stands at 133 with patients being admitted in several government and private hospitals of the state.
The fatal virus claimed five lives on Tuesday alone from Amreli, Bhavnagar, Junagadh and Jamnagar areas.
A total number of 541 people have been affected in Gujarat this year so far. Rajkot stands with 35 deaths followed by Jamnagar and Bhavnagar.
Dinkar Raval, Gujarat Nodal Officer for swine flu and Deputy Director (epidemics) said, "Close to 85 per cent of positive cases were reported from Rajkot, Jamnagar, Amreli, Ahmedabad, Bhavnagar, Junagadh and Kutch districts."
As more and more women are yielding to H1N1 infection, health officials reasoned that since the flu has spread to small villages it has managed to bracket more women who easily ignore the viral symptoms for seasonal illness.
One senior health official explained to The Times of India, "While a mother in a household may get worried when her child or her husband falls sick. But that does not happen when the woman is down with fever. The woman herself ignores the sickness as seasonal and keeps to her household chores."
And by the time the patients are brought in, the virus overpowers immunity. A change in the weather this year is believed to have set off the epidemic.
Gujarat presently trails behind Rajasthan which has reported a staggering 671 swine flu cases this year, with 124 deaths reported already.
(With inputs from PTI)