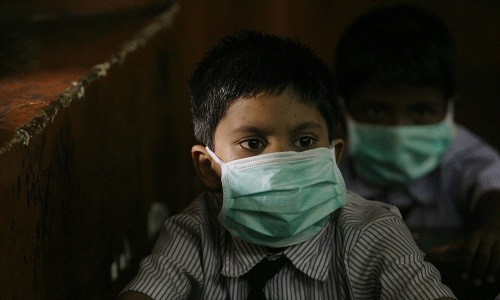 Swine Flu has resulted in the death of 485 people in just one-and-a-half months, and over 6,298 cases of the same, has been reported since the beginning of 2015.
As the public begins worrying about the increasing number of swine flue cases and the resulting death toll, which is already twice more than 2014, additional Secretary AK Panda has told Indian Express that there is no reason for panic, and that there are enough medicines in stock.
He also clarified that the increasing number of cases are exclusive to the climate and that once the temperature shoots up, the intensity of the disease will come down.
"The incidence (of swine flu) and deaths happen during this time of the year. It does not happen in May, June or even March. It is inversely proportional to the ambient temperature. Once the temperature shoots up, the incidence comes down. There is no explanation and reason behind this spurt," he said.
Meanwhile, IBN Live reported that death toll in Gujarat has risen up to 136 as of 14 February and that 130 new instances of the disease was reported from the district. The state government has announced that it will launch a helpline by Monday and set up a control-room to answer the queries related to swine flu.
Rajasthan has seen the highest number of deaths related to Swine Flu in India with at least 30 deaths, closely followed by Gujarat. Over 56 people died in Madhya Pradesh and around 51 casualties have been reported in Maharashtra.