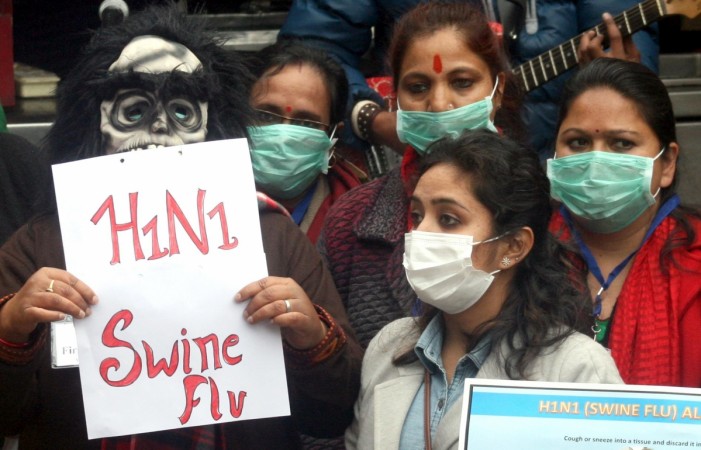 As 35 more people succumbed to the H1N1 virus across the nation, swine flu death toll has crossed 1000 and the number of patients who have tested positive for the virus has reached nearly 20,000 as of 1 March.
The health ministry released figures showing 19,972 positive cases of swine flu and 1,075 deaths so far, of which the highest number of casualties has been reported from Gujarat. The death toll in Gujarat has reached 275, of which 10 died on Monday while 4,614 people are currently suffering from the flu, according to PTI report.
With 261 deaths and 5,528 cases of swine flu, Rajasthan is the second most affected region in the nation. Madhya Pradesh has lost 153 lives and 1,010 are suffering from the flu, while 143 people have succumbed to the virus in Maharashtra where total 1,735 cases have come to light so far.
In Delhi, 10 people have died due to the virus and 2,891 others have tested positive.
Other states that have been affected by the virus are Telangana, Punjab, Karnataka, Haryana, Andhra Pradesh, Himachal Pradesh, Jammu and Kashmir, Kerala, Uttar Pradesh, West Bengal and Odisha.
As the disease is spreading rapidly and has affected hundreds, the government has asked people to not panic.
When the flu last hit India in 2009-10, as many as 1,763 people lost their lives and 20,604 were affected by the virus.