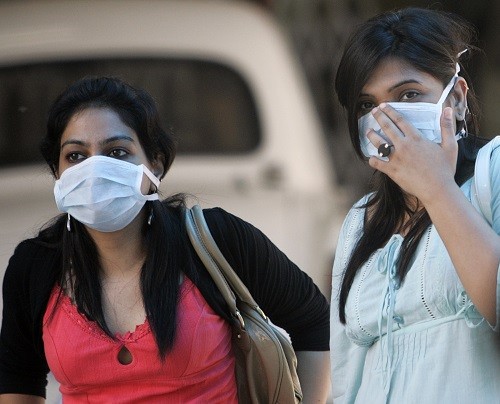 Swine flu has strengthened its grip on Hyderabad, killing four and infecting 22 more people on Wednesday.
In just one month, the city has lost 32 people - including the three women and one man who succumbed to the viral infection on 28 January - according to The Hindu.
The 55-year-old male patient, a resident of Asifnagar, died while undergoing treatment at the Osmania General Hospital (OGH).
Among the three women, the 90-year-old from Kishanbagh was also being treated at the same hospital.
The other two women, one aged 50 years and the other 80 years, lost the battle against the H1N1 virus at Gandhi Hospital.
Over 200 people in Hyderabad have been diagnosed with the disease. Gandhi Hospital is currently taking care of 35 swine flu cases, while Osmania General Hospital is handling 19. The air-borne disease has infected 12 OGH doctors in the last 14 days, The Times of India reported.
"The first line of defence in the hospital is falling. Presently we are treating 13 swine flu suspects and 6 confirmed patients who are all medicos," an OGH hospital staff told TOI.
A latest TOI report states that swine flu is spreading fast in rural Telangana (Karimnagar, Mahbubnagar, Warangal, Medak, Adilabad, and Nalgonda) and Andhra Pradesh (West Godavari, Guntur, Kurnool, Chittoor, Kadapa, Krishna and Anantapur).
Authorities have held travelling and cross-infection responsible for this occurrence. "We noticed that cross-infection is responsible for the spread of H1N1 in Mahbubnagar, which reported its first case on December 22 when a patient arrived from Tirupati. Recently, another positive patient from Shadnagar in the same district, who contracted swine flu in Hyderabad, died. Both patients infected several others," Dr Govind Wagmore - district medical and health officer, Mahbubnagar - told TOI.
India has recorded 1,168 H1N1 cases and 104 deaths in a the short period of 26 days - from New Year to 26 January, a Livemint report shows. Telangana, Rajasthan and Gujarat are the three states that have been hit the worst by the current swine flu outbreak.
The swine flu epidemic is expected to end by March, after the winter concludes.