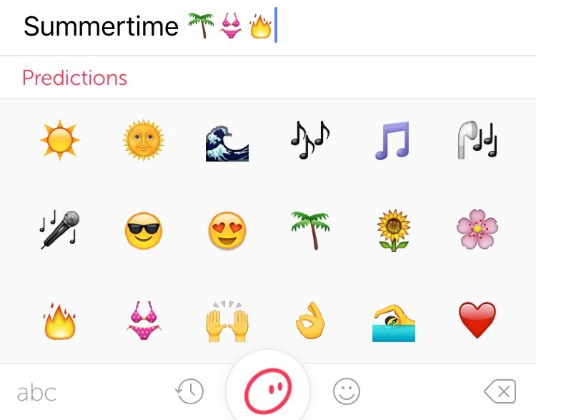 SwiftKey, which was acquired by Microsoft earlier this year, has come up with something interesting for emoji lovers and smartphone users. It has launched Swiftmoji, an emoji keyboard app for Android and iOS devices that predicts emoji that a user may use in the text.
SwiftKey emoji keyboard determines what emoji suits the most in a particular text or emails based on the context of the content. This will save users from digging into hundreds of emoji to find a suitable one. Swiftmoji app will also ensure that all the latest emojis are at your disposal by bringing new and trending ones.
"Emoji popularity has exploded and very quickly it's become the most-used unofficial language globally. However keyboards have been slow to capitalise on its rising popularity and the ongoing, daily quest to find the right emoji is still a big frustration. That's where Swiftmoji comes in – suggesting just the right emoji for what you want to say," said Peter Holc, iOS Swiftmoji product manager, in a statement.
Swiftmoji uses the same technology that is used in SwiftKey Keyboard. The app recognises sentiment from one's typing and analyses what people around the world have used for certain things in the past. Crown and honeybee emojis may appear when a user types Beyonce.
Currently only available in English, Swiftmoji can be downloaded for free on both Android and iOS.