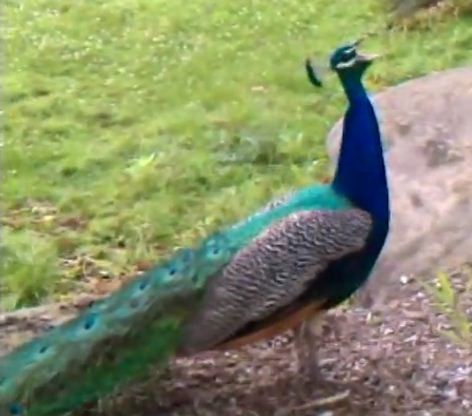 It's not only the humans facing the heat of Sun.. In a shocking row of mass mortality among the national bird in Hasanpur village, latest reports confirmed the death of at least twelve peacocks till Monday due to extreme heat stroke.
Earlier on Sunday the wildlife authorities had said that more than eight peacocks died of heat stroke in the Aravalli hills, near Gurgaon district within 24 hours.
The officials recovered three carcasses and their post-mortem confirmed that the birds have died due to scorching temperature.
"We visited the spot and post-mortems were conducted on three peacocks, including a peahen," the District Forest Officer, Shyam Sunder said, according to IANS.
Earlier, officials suspected the possibility of foul play or food poising for the deaths, after the villagers informed the wildlife department about the peacocks.
Dr Devender Singh Joon, the sub-divisional office at Gurgaon veterinary hospital, who conducted the post-mortem, blamed the deaths on heat-stroke.
"They died due to congestive heart failure due to heat stroke," Singh said. "The birds were found to have congestion in their lungs and there were small red patches in the muscles and internal organs."
The drying ponds in the Aravalli could be a reason resulting in the death of the national bird, Jeet Ram, a social worker told IANS.
"Some peacocks were buried, while others have been eaten up by animals," Ram said.
The wildlife authorities didn't confirm the total number of deaths in the area. Wild Life Conservator Vinod Kumar said, "We are investigating the matter. Reports of other peacocks dying earlier have also come to us, and we are not sure about the total number of deaths."
Recently, several heat-related peacock deaths have also been reported in Rajasthan's town of Heerapur and Phagi; however, experts allege something more concrete to be the real reason for the mass mortality of the national bird.