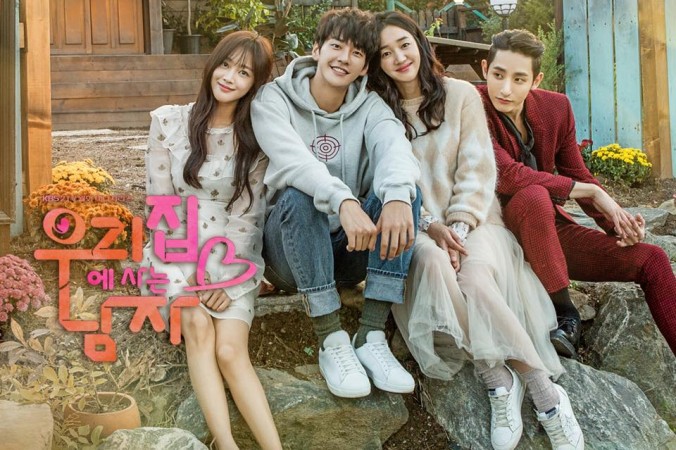 Korean drama Sweet Stranger and Me, also known as the Man Who Lives in Our House, enjoyed good rating in the first week it debuted, but since then there has been a dip in viewership rating.
According to TNmS Ratings, the show recorded 8.2 percent nationwide on October 24, when it aired its first episode. But viewership rating was only 7 percent on November 1, when Sweet Stranger and Me aired its fourth episode. Reports claim that this plunge in viewership ratings could be due to the incest angle that is currently being explored.
Sweet Stranger and Me hints at a possible romantic relationship between Hong Na-ri and her stepfather Go Nan-gil, and this could be why the show hasn't been doing well. But it is too soon to point out the exact reason , as it has aired only four episodes till date.
Before the show premiered, Soo Ae and Kim Young Kwang had opened up about replacing Moonlight Drawn by Clouds, saying there was a lot of pressure to do well.
"I have good chemistry with Kim Young Kwang. He listens to me well and has a lot of aegyo so the filming is very fun," Soo Ae said during a press meet for the show. "I can't say that there is no pressure from the previous drama. All we can do is do our very best. I think if we have good chemistry among us, viewers will also like us."
Kim Young Kwang expressed nervousness about playing the lead role for the first time, saying: "I felt pressure about playing a lead role for the first time on a main broadcasting channel, but when we started filming, the seniors and directors and staff all looked after me kindly and helped me perform well. I feel lucky."
Episode 5 will air on Monday, November 7, and it hints at a wedding for Hong Na-ri. The teaser shows both Hong Na-ri and Go Nan-gil in wedding attire, but it could just be a dream sequence.
Sweet Stranger and Me airs Mondays and Tuesdays on KBS2.