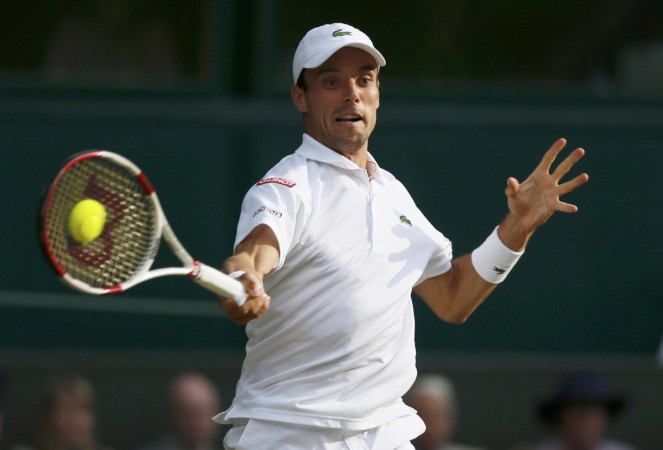 In a match that lasted a minute short of an hour, Pablo Cuevas of Uruguay, was successful in beating Joao Sousa of Portugal, to win his first ATP title courtesy the Swedish Open in Bastad.
With a score of 6-2, 6-1, there was very little that Sousa could do to hold onto his serve, where he was broken five times by Cuevas.
"This is an amazing week," Cuevas said. "Today I played unbelievably. I'm so happy to win my first title. This city is beautiful and for sure I'll be back next year."
Cuevas became the second ever Uruguayan and the first in 17 years to win the title at Bastad, after Marcelo Filippini won it last in 1997.
The 111th ranked player, successfully beat the 40th ranked Sousa, by winning 74 percent of his service points with 4 poweful aces helping him along the way.
Meanwhile, Roberto Bautista Agut added another title to his ATP repertoire, by winning the Mercedes Cup in Stuttgart, beating Lukas Rosol, who is ranked 42 in the world.
The win came after an hour and 42 minutes of play and allowed Agut to climb up three places and reach his career best of breaking into the top 20's.
In spite of having served out more number of aces in the match, Rosol was unsuccessful in beating the third seed Agut, as he looked to be in good form, having won his second successive title in four weeks.
After having lost the second set, Agut played amazingly well to win four straight games in the third set to go 4 up and finished game, set and match at 6-3, 4-6, 6-2.
"Since the start of the season, I believed a lot in myself and my work," Agut told the ATP website. "I've been playing really well, won a lot of matches and it was only a question of time before this happened."
"The key was to be a wall, and try to make Lukas move."
"It's really difficult to win a tournament on grass and then go to Wimbledon and win a couple matches there and then with only a few practices on clay, come here and win the title. It's really amazing.
The Spaniard now joins the ranks of other compatriots such as Rafael Nadal, David Ferrer, Albert Montanes and Juan Carlos Ferrero, to have won the title in the past decade.
"From my side, the match was not so good in quality," a disappointed Rosol said. "I was looking to find a good rhythm, but the serve was not working at all. I had to risk a lot with my shots. The level was not as good as the previous rounds and it's a pity because I felt really good this week."