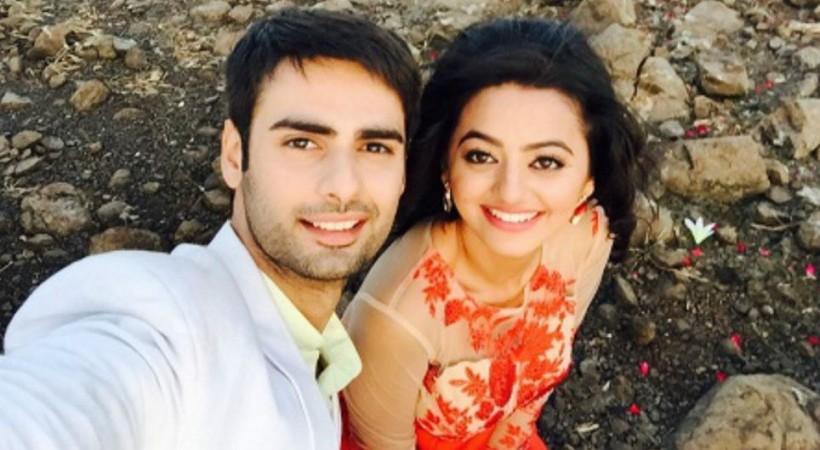 Here's some exciting news for fans of "Swaragini" characters Sanskaar (Varun Kapoor) and Swara (Helly Shah). The couple will be seen in a disguised look in the upcoming episodes.
Swara had been a little apprehensive of Rajat (Mohit Abrol) and suspected him ever since Uttara (Khyati Mangla) introduced him to the Maheshwari family. Recently, Swara realised that Rajat was a conman and wanted to expose him in front of the family.
According to reports, Sanskaar will join hands with Swara in her mission to stop Uttara from marrying Rajat. In the upcoming episodes, the couple will be seen as a Bengali couple and will play the role of detectives. While Swara will be seen in a saree drapped in Bengali style and a big bindi on her forehead, Sanskaar will sport a wig and a moustache. The couple will enter Rajat's house pretending to be decorators and try to recover the controversial clip of Uttara, which Rajat used to blackmail her.
Talking about sporting a Bengali look, Helly told India Forums that she enjoyed her new look. "It is always nice to experiment with looks. This time it is a soft cotton saree with a big bindi on the head. It is an altogether new look and I enjoyed it," she said.
In other news, Varun recently met with an accident while shooting for a sequence on the sets. It was reported that a sequence required Varun to bang a door out of anger. But the actor, instead of hitting the door, banged on the glass attached to the door and hurt his wrist. The shoot was stalled for a day and Varun was rushed to the hospital.