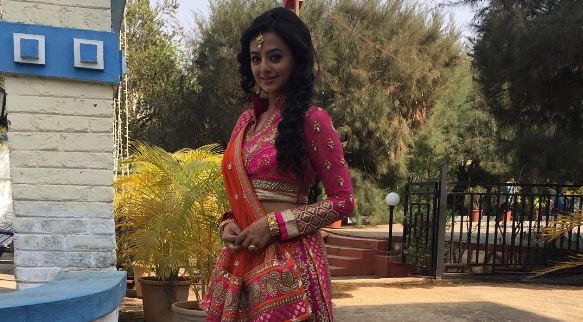 Here's some good news for fans of "Swaragini." Swara (Helly Shah), who had lost her memory, will soon regain it. Not just that, the viewers will also witness Swara reuniting with the love of her life Sanskaar (Varun Kapoor).
According to an India Forums report, a major drama will unfold in the upcoming episodes when Sanskaar will decide to shed his image as rockstar Kisan and confess things to Swara. Learning about Kisan's truth, Swara will be furious at Sanskaar. On the other hand, Sahil (Anuj Sachdeva) will confess his love for her, which will leave the protagonist in dilemma.
Meanwhile, Sanskaar will make another effort to convince his wife to return to him. Seeing Sanskaar trying to win back Swara, Sahil, who has turned into an obsessed lover of Swara, will get infuriated and will point a gun at him. This moment will make Swara recall Rajat's (Mohit Abrol) incident when he held her captive and Sanskaar pointed a gun at Rajat to save Swara.
After regaining her memory, Swara will reunite with Sanskaar. However, Sahil will leave no stone unturned to separate the lovebirds. It remains to be seen if Sanskaar and Swara be able to save themselves from Sahil.
Meanwhile, in the recent episodes, Sujata, worried about Sanskaar's whereabouts, ended up accusing Swara of being the reason for his distress. She also accused Swara of murdering Sanskaar. Seeing Swara held accountable for his deeds, Sanskaar was seen mulling over the idea of shedding his image as rockstar Kisan and returning to the Maheshwari family.