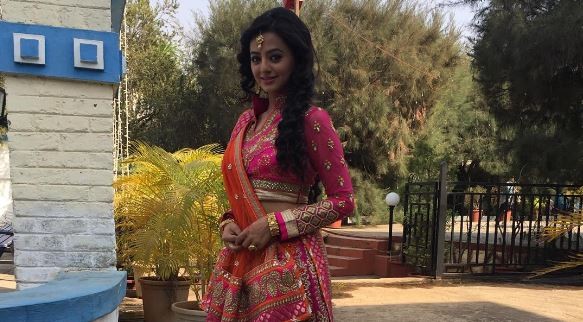 The makers of "Swaragini" are leaving no stone unturned in their attempt to keep viewers hooked to their television sets. While the show is revolving around the love triangle between Swara (Helly Shah), Sanskaar (Varun Kapoor) and the new entrant Sahil (Anuj Sachdeva), the recent entry of Sanskaar disguised as a rockstar named Kisan and his fun-filled efforts to woo his wife Swara have been loved by viewers.
It has been reported that in the story ahead, Sahil, who has turned into an obsessive lover of Swara, would learn about Kisan's real identity and would try to expose him. However, according to an India Forums report, in the upcoming episodes, viewers will be shocked to witness Swara's mother-in-law, Sujata, calling the police to get Swara arrested. The report said that Sujata would be worried of Sanskaar's whereabouts and would end up accusing Swara of being the reason for his distress.
Seeing Swara held accountable for his deeds, Sanskaar would decide to shed his image as rockstar Kisan and return to the Maheshwari family. Meanwhile, Sahil, who desperately wants to win Swara's trust, will try his best to reveal Kisan's real identity to her.
Meanwhile, it was reported that Sharmistha (Parineeta Borthakur) would turn villain in Ragini (Tejaswi Prakash) and Lakshya's (Namish Taneja) life in the upcoming episodes. Sharmistha would threaten Ragini if the latter does not adhere to Sharmistha's secret demands. However, it is yet to be revealed what "secret demand" Sharmistha was referring to.
Talking about playing the negative role on the show, Parineeta had told Indo-Asian News Service (IANS): "I would be the happiest if Sharmishtha turns negative. I know a lot of viewers would hate me, but I am an actor and I love to experiment. Monotony can be quite boring. I loved the character of Sharmishtha initially because it was a strong character. Unfortunately, it has not been maintained the same."