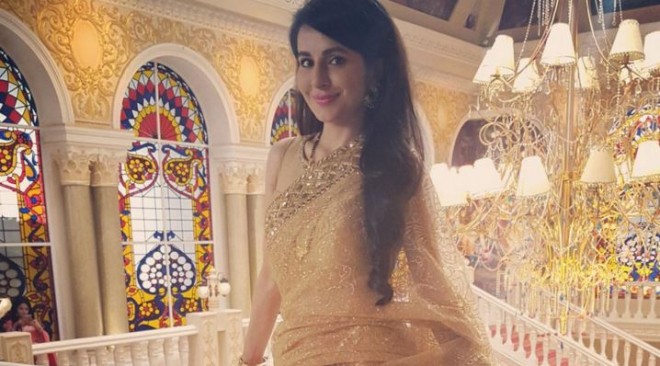 The viewers of popular show "Swaragini" are all set to witness a major drama in the upcoming episodes. It is known to the audience that Kavya Maheshwari (Roop Durgapal), who entered the Maheshwari family to take revenge from them for sending her to the juvenile correction centre, is actually Tanya Malhotra.
In the recent episodes, Swara Maheshwari (Helly Shah), being suspicious of about Kavya, reached the detention centre to know more about the latter. Unaware of Kavya's real identity, Swara was shocked to see that the grown-up picture of Kavya is different from the lady who is staying with the family.
According to a report in India Forums, Swara after finding the lady's photo, will try to get in touch with her to find out the truth. However, after reaching the Malhotra house, Swara will be shocked to see the same lady from the photo lying unconscious on the floor. Upon regaining consciousness, Swara will learn the truth of Tanya and Kavya.
It will be revealed that during the initial period of their juvenile days, both the ladies had exchanged their identities. Thus, Swara will learn that the lady who has come to take revenge from the Maheshwari family is not Kavya but Tanya. However, soon after revealing the identities, the real Kavya, who was severely injured, will die.
Meanwhile, the show is currently revolving around Kavya, who pretended to be dead so as to put the blame on Lakshya (Namish Taneja) and the entire Maheshwari family. It was reported that in the upcoming episodes, Lakshya will be put behind the bars for killing Kavya. However, the twist in the storyline is that Ragini (Tejaswi Prakash Wayangankar) will come to Lakshya's rescue by secretly entering the jail in disguise. Ragini will enter the jail disguised as Lakshya, while the latter will try to find evidence to expose Kavya.