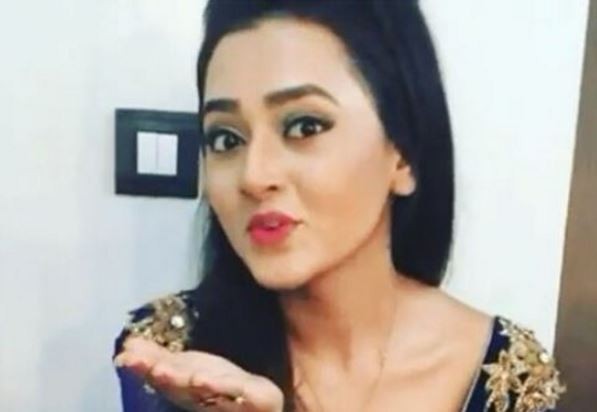 The makers of "Swaragini" are all set to throw interesting twists on the storyline in the upcoming episodes. While the love triange between Sanskaar (Varun Kapoor), Swara (Helly Shah) and new entrant Sahil (Anuj Sachdeva) have been keeping its viewers hooked to the show, it was reported recently that Ragini (Tejaswi Prakash) and Lakshya (Namish Taneja) would announce the former's pregnancy to the family in the upcoming episodes.
While the entire Maheshwari family would be happy with the news in reality, Ragini would pretend to be pregnant so as to save her mother Sharmistha (Parineeta Borthakur) from the humiliation of getting pregnant at such an elderly age. Ragini and Lakshya would decide to adopt Sharmitha's child once the baby is born and save Ragini's mother from further distress.
While Sharmistha should be grateful to Ragini and Lakshya, surprisingly, she will turn villain in Ragini and Lakshya's life in the upcoming episode, reported India Forums. According to latest report, Sharmistha will threaten Ragini that she will reveal the secret of Ragini's fake pregnancy if the latter does not adhere to Sharmistha's secret demands. However, it is yet to be revealed what "secret demand" was Sharmistha refering to.
"The viewers will be on the edge of their seats at various instances when Ragini's pregnancy will be on the verge of being exposed. The situation will get all the more complex when Sharmishta will flaunt a grey shade by blackmailing Ragini as she threatens her that she would spill the secret of her fake pregnancy if she does not adhere to her 'secret' demands," a source told the web portal.
With this, it appeared like the makers have ijn store a lot of interesting sequences in the upcoming episodes.