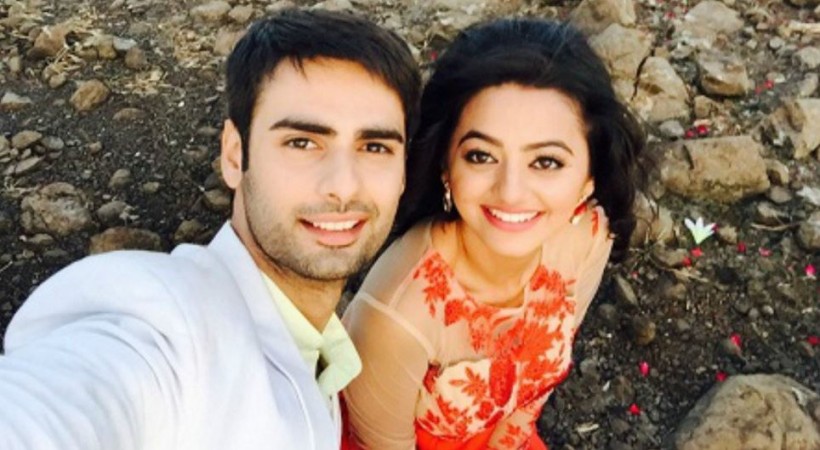 The viewers of "Swaragini" will soon witness a major twist in the storyline. It had been reported that in the upcoming episodes, Swara (Helly Shah) would lose her memory after being pushed by Rajat (Mohit Abrol) off a cliff. After the incident, she would fall in love with a character played by Anuj Sachdeva, who has been roped in to play an obsessive lover.
While this nugget of information may lead one to wonder how the upcoming track will unfold and if Sanskaar (Varun Kapoor) will save Swara, according to a report by India Forums, Sanskaar will shoot Rajat while trying to save his beloved wife Swara from falling off the hilltop.
In the ongoing track, Swara, Sanskaar, Ragini (Tejaswi Prakash Wayangankar) and Lakshya (Namish Taneja) are trying to find Parineeta's (Akansha Chamola) whereabouts after she was abducted by Rajat. It was reported that Swara would succeed in stopping Uttara (Khyati Mangla) and Rajat's wedding by informing Uttara about the latter's evil deeds. This will be followed by Uttara confronting Rajat and the police arriving at the wedding venue to arrest him. But the conman will flee the spot with Swara held hostage at gunpoint.
According to the report, Sanskaar will chase Rajat and try to rescue Swara from the conman's trap. However, while doing so, Sanskaar will shoot Rajat who will fall off a cliff. Unfortunately, the cunning Rajat will ensure that Swara too ends her life, and will push her off the hilltop as well. While Rajat will die, Swara will survive but the injury will result in temporary memory loss for her. This dramatic incident will mark the entry of Anuj Sachdeva's character, who will be paired opposite Swara.
"Anuj Sachdeva's entry will be totally a dramatic one. While Rajat (Mohit Abrol) will push Swara off the cliff, Anuj will enter as a saviour and will save Swara, who will lose her memory post this incident. Anuj will be playing the character of an obsessive lover of Swara, who doesn't want to lose her at any cost," a source told India Forums.