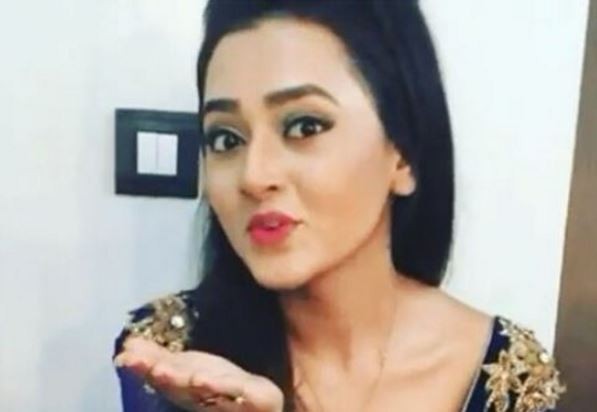 The makers of "Swaragini" are gearing up to introduce an interesting track in the storyline so as to improve the show's dropping Television Rating Points (TRPs). According to reports, viewers will soon witness Ragini Maheshwari (Tejasswi Prakash) turning negative once again in the upcoming episodes.
In the ongoing track, Parineeta (Akansha Chamola) was shown to have slipped into the river and Ragini helplessly witnessing the incident. Ragini was seen getting worried at the thought of being blamed for the mishap. She recalled when she had pushed Swara into the river and hence feared that nobody from the Maheshwari family would believe that Parineeta had fallen down by herself.
In the course of saving herself from being blamed, Ragini will turn negative, India Forums reported.
It should be recalled to the readers that a few months ago, when Tejasswi's character turned negative, the actress had expressed her disappointment claiming that she was promised a positive role. To add to this, since her negative track was garnering immense viewership, placing the show at the number one slot in TRP chart, the makers were unwilling to change the track as well.
This forced the actress to take an exit from the show and was also serving her notice period. However, she changed her mind later after the makers convinced her not to quit the show and worked on her character and changed it to positive.
"If my character turns positive, then I have no reason to quit the show and would happily continue my journey throughout. My only reason behind quitting the show was dissatisfaction with the way my character was shaping up. I would love to be a part of this show for longer time," Tejasswi had earlier told India Forums.
Now, with Tejasswi's character turning negative once again, it remains to be seen how the actress deals with it. Will she quit the show? Only time will tell.