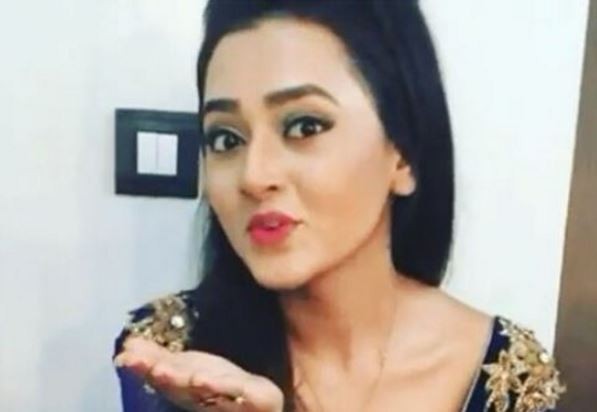 The makers of "Swaragini" have been throwing unexpected twists and turns in the storyline so as to keep its viewers hooked to the show. Even as Swara's (Helly Shah) partial memory loss and her hatred towards Sanskaar (Varun Kapoor) is keeping the audience engrossed, the viewers will be shocked to learn that Ragini (Tejaswi Prakash) is pregnant in the upcoming episodes.
While the entire Maheshwari family will be happy with the news, in reality, Ragini will pretend to be pregnant so as to save her mother Sharmistha (Parineeta Borthakur) from the humiliation of getting pregnant at such an elderly age. According to Tellychakkar.com report, in the upcoming episodes, Ragini and Lakshya (Namish Taneja) will plan to announce the former's pregnancy and once Sharmitha's child is born, they will adopt the baby and save Ragini's mother from further distress.
"While Ragini will announce about her pregnancy, in reality the news will be a fake one. As the viewers would know Ragini's in-laws are not much happy with the news of Sharmishtha (Parineeta Borthakur) pregnancy and even asked her to abort the child. Now, in order to save her mother from the embarrassment, Ragini will claim that she is indeed pregnant and once the child is born, Lakshya and Ragini will adopt the child to save Sharmishtha from further distress," a source told the web portal.
Sanskaar, on the other hand, will learn about Swara's growing fondness towards Sahil (Anuj Sachdev) and to win his wife back, Sanskaar will decide to turn a rockstar like Sahil.
There were reports that while Swara would grow fond of Sahil, the latter would try to maintain a distance from Swara. Interestingly, Sahil, who was deeply in love with Swara, would make an effort to reunite Swara and Sanskaar. "Determined to win back Swara's love Sanskaar will decorate her room and will shower gifts on her. Initially, Swara will be happy to see her room decorated but at the same time will find the wedding picture of her and Sanskaar. Naturally the lady will be shocked to find the picture," a source had earlier told Tellychakkar.com.