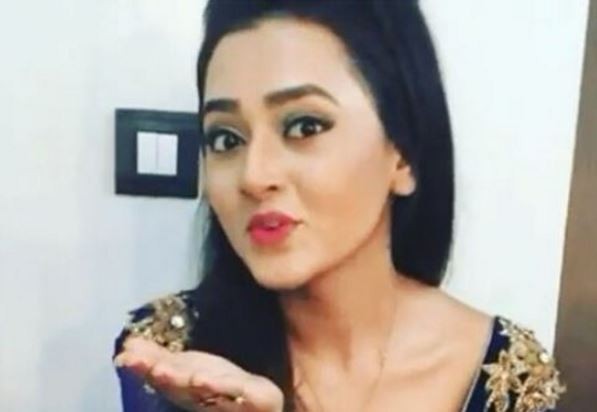 After the dramatic track of Sahil (Anuj Sachdeva) and the turmoil in Swara (Helly Shah) and Sanskaar's (Varun Kapoor) lives, the makers of "Swaragini" have come up with another interesting twist in the storyline.
In the upcoming episodes, the viewers will be shocked to learn that Ragini (Tejasswi Prakash), who has been faking her pregnancy will get pregnant for real. Ragini pretended to be pregnant as she wanted to adopt her mother Sharmistha's (Parineeta Borthakur) baby and save her from the humiliation of getting pregnant at such an elderly age.
According to Tellychakkar.com report, the Maheshwari family will organise a baby shower for Ragini but amid the celebrations, Swara will expose Ragini's truth in front of family. Soon after this, Ragini will learn that she is indeed pregnant.
Not just that, in the story ahead, Sharmistha will suffer a miscarriage and will be rushed to the hospital, India Forums reported. However, Swara and Ragini will be informed that Sharmistha has lost her baby. This news will leave the family shattered. However, another twist in the story is that the baby is not dead. It will be revealed later that Sharmistha has not suffered a miscarriage but Parineeta (Akansha Chamola) had bribed the nurse to steal the baby.
Meanwhile, in the recent episodes, Sahil kidnapped Swara and forced her to marry him. Swara in an attempt to expose Sahil and get him arrested, agreed to his demand. The protagonist then took him to a location and as both of them were about to get married, the police arrived at the venue and arrested Sahil.