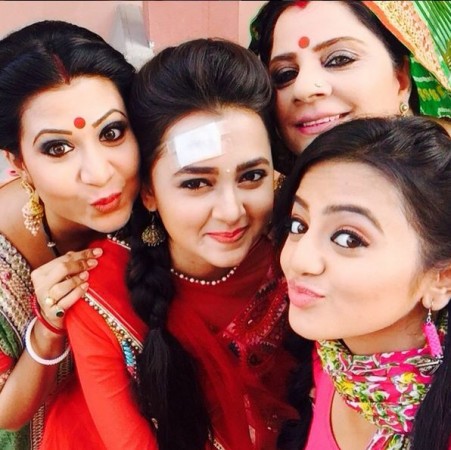 Colors' "Swaragini" has been seeing many twists and turns, where Lakshya (Namish Taneja) betrayed Ragini (Tejaswi Prakash Wayangankar) and ended up marrying his ex-girlfriend Kavya (Roop Durgapal), much to everyone's surprise.
Lakshya revealed that he never wanted to marry Ragini and that he sees his future with Kavya. Lakshya's harsh words left Ragini heartbroken, and in the upcoming episodes, Ragini will be seen attempting suicide.
While viewers must be anxious to know if Ragini will end her life, according to an India Forums report, Swara (Helly Shah), being a loving sister, will stop Ragini from taking the drastic step.
On seeing Ragini devastated, Shekhar will convince Swara and Ragini to leave the Maheshwari family and stay with them. Shekhar's decision will also ruin the newly-wedded Swara and Sanskaar's (Varun Kapoor) relation, as they will not be able to spend quality time with each other.
Further, even as the Maheshwari family would be coping with Lakshya and Kavya's marriage, the couple forges property papers and asks the family to vacate the house.
However, Sanskar will come to their rescue and handle the situation. Unable to destroy the family, Kavya will then file a police complaint against all the female members of the Maheshwari family on the charges of domestic violence. Soon after this, Swara will make a re-entry into the Maheshwari house and get Annapoorna, Sujata and other ladies released.