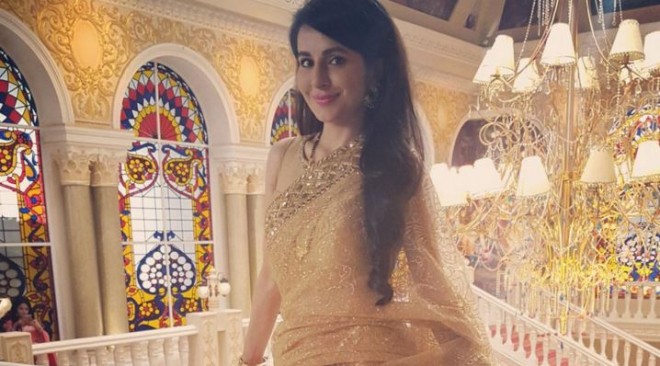 "Swaragini" sisters Swara (Helly Shah) and Ragini (Tejaswi Prakash Wayangankar) have joined hands to reveal Kavya Maheshwari's (Roop Durgapal) true identity. But they haven't succeeded so far.
According to an India Forums report, Lakshya (Namish Taneja) will have to die, but not for real, to unmask Kavya. He will pretend to be dead in an encounter with police officials. Later, when his "body" will be brought to the Maheshwari house, Kavya will try and catch a glimpse of it.
Because she will have to make the visit without giving away her identity, she'll cover her face with a dupatta. Swara, who has been on a mission to unmask her, will then pull the cloth off her face to reveal her. Kavya will then be taken into custody.
Is this the end of all evil on the show or are there more tough times ahead for the family? Lakshya and Ragini's relationship took a hit during the Kavya track.
Ragini's wedding has been fixed with Kartik (Mayur); Lakshya is impressed with the way Ragini has been helping Swara fix issues in the Maheshwari household. This is a sticky situation and the couple may part ways forever if one of the two does not decide to take charge of what has been happening around them.
"With the determination of revealing Tanya's (Roop Durgapal) identity, Swara (Helly Shah) and Ragini will join hands. As Ragini's family will fix her marriage with Kartik (Mayur), he will start falling in love with the lady," an insider told Tellychakkar.
They may come across as a bitter pair, but there's proof they love each other. After Lakshya was jailed, Ragini went behind the bars disguised as Lakshya to help him find evidence against Kavya. They came together for a common cause, and the incident shows they stay united when needed.