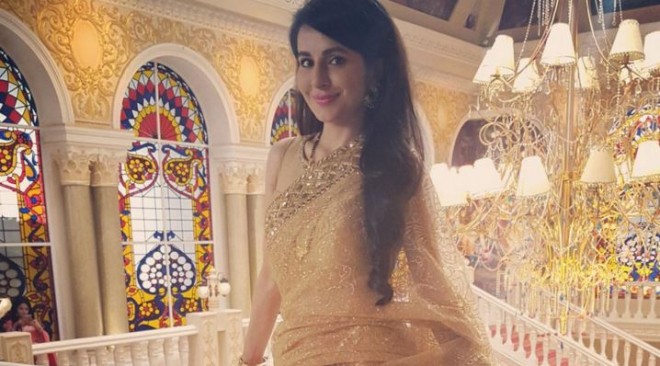 Ever since Kavya (Roop Durgapal) entered the Maheshwari family in Colors' "Swaragini," she has been planning something or the other to trouble the members. On the other hand, Swara (Helly Shah) returned to the family to protect them from the evil lady to find out Kavya's motive behind entering the household.
It has been reported that after several failed attempts, Kavya will take Lakshya's help in throwing the Maheshwari family out of their house. She will soon plan to plant a bomb in the house in the upcoming episodes.
According to a report in SpotboyE, the bomb blast will take place when the family will conduct a puja in the house. The incident will leave Kavya injured and on seeing his wife in an unconscious state, Lakshya (Namish Taneja) will inform the police and ask them to arrest his family on charges of attempting to murder his wife.
"Kavya had earlier informed me that my family is behaving strangely with her and she thinks they are trying to harm her. I, as a good husband, will take precautions and inform the police beforehand. As soon as Lakshya finds Kavya in an unconscious stage, he will ask the cops to arrest his family," Namish told the entertainment portal.
Meanwhile, Swara and Sanskaar (Varun Kapoor) have also vowed to mend the broken relations in the family. The duo was recently seen spending some romantic moments together.
In other news, "Swaragini" completed one year of successful run. Unfortunately, the entire team couldn't celebrate the occasion on the same day (March 2) due to the hectic shooting schedule, but the crew is planning to party together soon.