For a change, it's broom-broom, not vroom-vroom on Delhi roads (obviously not all) these days as theme cleanliness makes its way back to the national capital.
It all started from Prime Minister Narendra Modi's "Swachch Bharat Abhiyan" last year, when social media was abuzz with comments of his "masterstroke" that saw both the Congress and the Aam Aadmi Party (AAP) virtually conceding their election symbols – hand, or palm and broom respectively – to the Bharatiya Janata Party (BJP).
Modi's campaign became a big hit, with the prime minister himself nominating celebrities from different walks of life for his #SwachchBharatAbhiyan. The opposition, however, rubbished it saying it was only a photo op for Modi and his party colleagues.
The cleanliness war has revived, for good. In fact, it has not just revived, but intensified. The fight is not restricted to the ruling AAP and its key challenger BJP; an insignificant Congress has also jumped into the fray.
A day after Delhi's sanitation workers called off their strike over their unpaid salaries, it was a battle for broom-upmanship when leaders of both the BJP and the AAP took to cleaning Delhi's streets, even as they threw dirt at each other for the garbage crisis in the city.
Delhi Deputy Chief Minister Manish Sisodia led the AAP campaign on the city roads along with party leaders Sanjay Singh, Ashutosh and Alka Lamba on Saturday morning.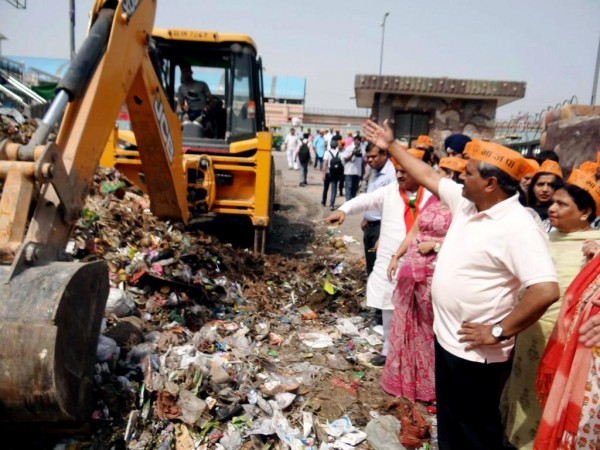 It was then the turn of the BJP to wield the broom as the party's Delhi chief Satish Upadhyay got into cleanliness mode. As he led the cleanliness drive, Upadhyay blamed Delhi Chief Minister Arvind Kejriwal for the stinking mess, accusing him of doing politics rather than focusing on governance.
The Congress too is not sitting idle. The party's charge was led by none other than its heir apparent Rahul Gandhi. The party launched a dual attack on the BJP-led government at the Centre and AAP's state government over the garbage crisis in the city after some sanitation workers visited the Congress vice-president to thank him for his support.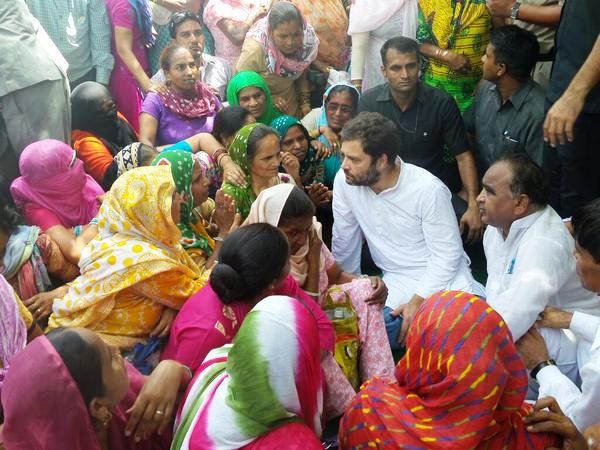 The Congress claimed that it was after Rahul Gandhi's meeting with the agitating workers that the matter was resolved and nearly 15,000 sanitation workers ended their 12-day strike.
"Now when the strike has ended, those belonging to the party of PM Narendra Modi and AAP have come out on the streets for a photo op in the name of clearing the garbage. Neither AAP nor those belonging to Modiji's party spare any opportunity of photo-up," senior Congress leader Shakeel Ahmed said.
Whoever gets the credit for any good that happens in Delhi, let the city and its people benefit. Let the broom fight go on so that Delhi gets rid of the stink it has remained notorious for. Hope these safai abhiyans (cleanliness campaigns) do not just end up as photo ops for these parties!