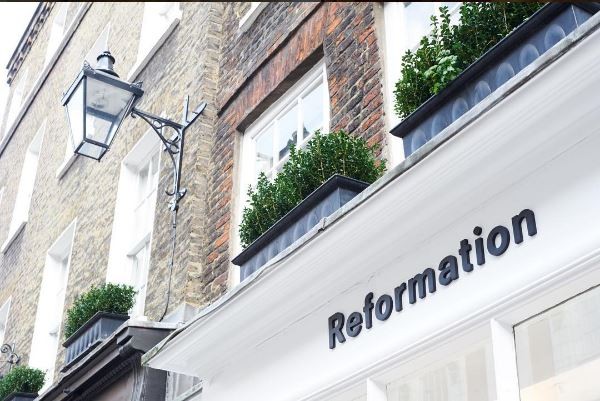 American sustainable label Reformation has joined hands with Net-a-Porter for a capsule range. The 21-piece party line launches on Friday, November 11, and will be available for purchase globally through Net-a-Porter.
"Reformation is a purse-friendly brand with a conscience, which isn't normally something that goes hand in hand. Along with its fantastic desirable pieces, it has become one of the most interesting contemporary brands right now," Sarah Rutson, vice president of global buying at Net-a-Porter, told Vogue UK.
While Reformation ships to countries outside the United States, the collaboration with Net-a-Porter gives it a wider reach.
"Their distribution is very limited, so we felt there was huge opportunity to bring them to the Net-A-Porter global customer. The price points are amazing so we think it will appeal to new customers, as well as our EIP clients," Rutson added.
The collection comprises fun and elegant pieces like ankle length dresses in solid shades as well as floral patterns, jumpsuits, blouses, skirts and tops, all in environment friendly materials like satin, velvet and georgette.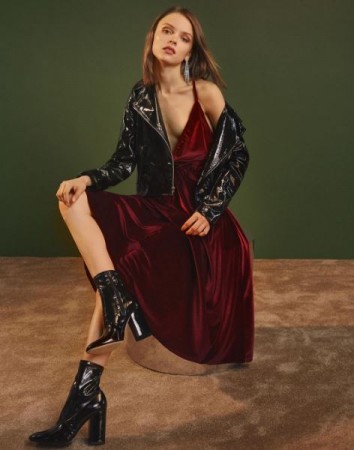 While a few pieces that are on our must have list are the wrap around minidress that comes in a solid pink shade as well a floral pattern and a black sleeveless jumpsuit, what we are completely crushing on is a full sleeve, black turtleneck crop top paired with a fitted black skirt. This piece is something that can be worn at work and can be transformed into a party wear with just a simple accessory like a statement clutch.
The pieces have been priced in the range of $123 to $390.
Additionally, Reformation brought a pop-up store to London on November 7, which will remain open until mid-December. Buyers who have been swooning over Reformation's collection online can try on these pieces at the store. While they will not be able to buy the products there and will have to order them online through Reformation's official site or Net-a-Porter, products can be returned through the pop-up store, reported HuffingtonPost.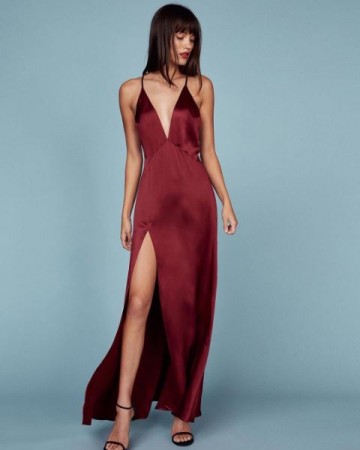 Reformation was established in 2009 by Yael Aflalo and is based in Los Angeles, California. Over the years, the brand has made a name for itself with its sustainable and eco-friendly fabrics and stunning designs. Reformation is now popular among celebrities such as Olivia Wilde, Dakota Fanning, Rosie Huntington-Whiteley, Rihanna, Minka Kelly and others.