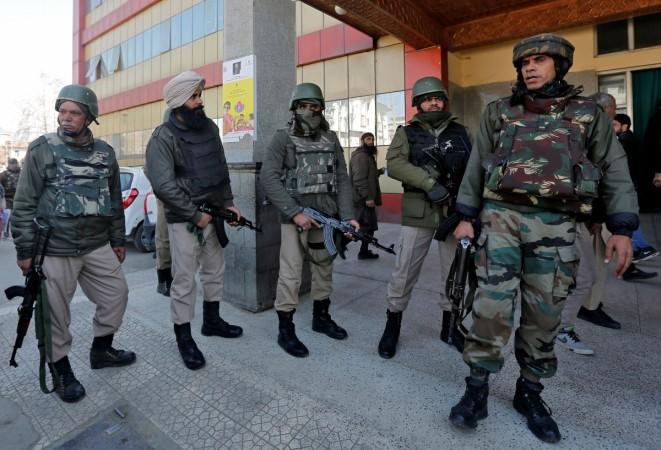 Suspected militants opened fire on police personnel on the Jammu-Srinagar national highway on Wednesday, September 12, an official said. No casualties have been reported in the incident that took place on the outskirts of Jammu city.
Police personnel, posted at a check post on the highway, signalled a truck to stop, but it sped away, Senior Superintendent of Police (SSP), Jammu, Vivek Gupta, told PTI.
Security was increased at Katra, the base camp of the Mata Vaishno Devi cave shrine, and on all roads leading to the town, they said. The officials said all checkpoints on the highway have been put on alert and vehicles are being checked.
The truck was intercepted by a police team after a chase and the suspected militants fired on them from the vehicle before fleeing, he said. However, the driver and the conductor of the truck were taken into custody, the SSP said.
One AK & 3 magazines recovered from the intercepted truck. Dvr,conductor taken into custody. 2-3 suspected militants who ran away from the truck are being chased.police army and Crpf activated.Cordon &search operation is on ahead of suketar v near Katra crossing National Highway. https://t.co/tObqyHDWiK

— J&K Police (@JmuKmrPolice) September 12, 2018
Gupta said an AK assault rifle and three magazines were seized from the truck during a search. "2-3 suspected militants who ran away from the truck are being chased. Police, army and CRPF activated. Cordon and search operation is on ahead of Suketar near Katra crossing the national highway," the Jammu and Kashmir Police said on Twitter.