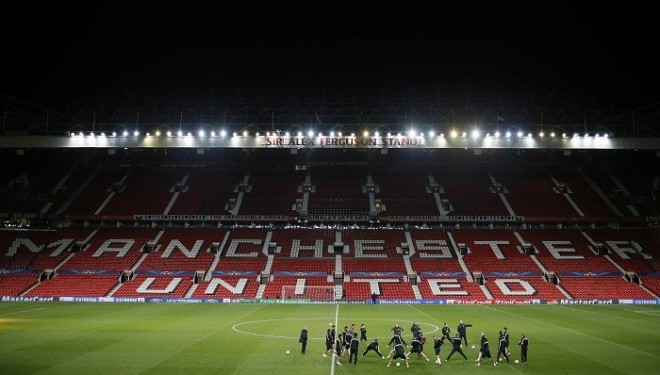 Update: The suspicious package, which was destroyed by the bomb squad, was a training device. It was accidentally left by a private firm.
Greater Manchester Mayor and Police and Crime Commissioner Tony Lloyd have asked for an inquiry into the matter, after the package led to United's home game being called-off.
"This fiasco caused massive inconvenience to supporters who had come from far and wide to watch the match, wasted the time of huge numbers of police officers and the army's bomb squad, and unnecessarily put people in danger," BBC quoted Lloyd as saying.
The affected Premier League match between Manchester United and Bournemouth has been rescheduled for Tuesday.
Original story: Manchester United's last home game in this season of the English Premier League against Bournemouth at Old Trafford on Sunday was called off due to a suspicious package being discovered in the north-west corner of the ground. The discovery led to evacuation of the stadium as well. Bomb squads, along with sniffer dogs, arrived at the stadium for investigation.
Though it was initially beleived that the match would only be delayed, the game was eventually abandoned due to safety reasons. There was a meeting in the emergency meeting room after the package was spotted at Old Trafford.
"We are doing everything we can to investigate this item as quickly as possible. However, our priority is obviously to ensure the safety of everyone in the stadium and surrounding area. As a result, today's game has been abandoned and a controlled evacuation of the stadium has now taken place," the Guardian quoted assistant chief constable John O'Hare as saying.
The Barclays Premier League also made an official statement regarding the matter, and the fixture will also be rearranged soon.
"The decision to abandon the Manchester United versus AFC Bournemouth match was taken after the police advised of the necessity to deal with a suspect package," Premier League said in the statement.
"When it comes to matters of security it is obviously right that Manchester United and the Premier League place the safety of supporters and employees foremost.
"The Premier League will seek to rearrange the fixture as soon as practically possible and will advise fans accordingly. It is always the last resort to abandon one of our fixtures and while we apologise for the inconvenience caused to fans we are sure, in the circumstances, they will appreciate the need to do so."
Latest reports suggest that a controlled explosion was also carried out.