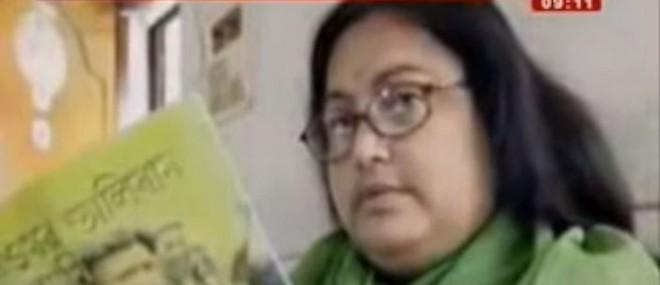 Afghan authorities informed India on Thursday that novelist Sushmita Banerjee was murdered by Pakistani Taliban and not by members of the Haqqani terrorist group.
Mohibullah Samim, governor of Paktika province, had notified Amar Sinha, India's Ambassador to Afghanistan, that the plant to assassinate Banerjee was hatched in the neighbouring country of Pakistan.
Afghan authorities had arrested six men in the murder case, out of which two were suspected to have belonged to the Haqqani group. It was during the interrogation, when the matter of Pakistani Taliban's role in the murder came to light.
"The indication was that they were based from the areas beyond Afghanistan, now this is extremely disturbing for us. We will follow this case with laser-like precision," said Ministry of External Affairs Spokesperson Syed Akbaruddin.
"Things have evolved in the probe. While it was initially for us very distressing that an Indian woman was killed brutally, we now find that it is taking a disturbing turn," he added.
On Tuesday, Indian Foreign Secretary Sujatha Singh discussed the matter with Afghan deputy foreign minister, an official told Economic Times.
Meanwhile, a group called Suicide Group of the Islamic Movement of Afghanistan claimed responsibility for Banerjee's murder, alleging that she was an Indian spy. It was reported that this group was involved in the recent attack against the Indian Consulate in Jalalabad.
Banerjee, known for her memoir "Kabuliwalar Bangali Bou" (A Kabuliwala'sBengali Wife), was shot dead outside her home in Afghanistan's Paktika province by suspected Taliban militants on 4 September. [Also Read: In-Depth: Life and Death of Taliban Attack Victim Sushmita Banerjee.]
Her best-selling novel "A Kabuliwala's Bengali Wife" was made into a Bollywood film "Escape from Taliban" in 2003, featuring Manisha Koirala in the lead.