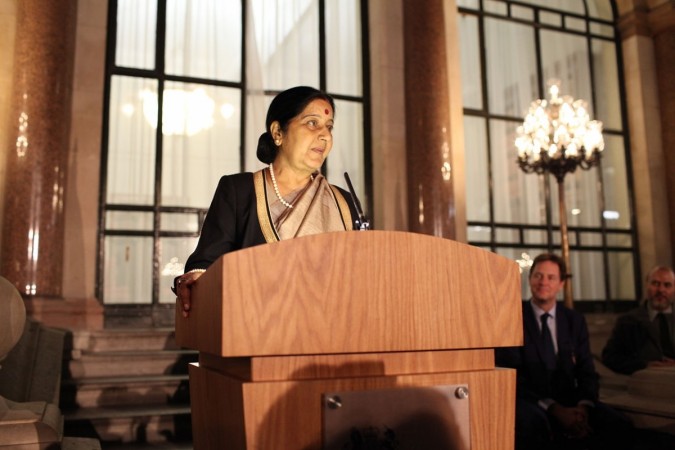 A tweet by Union External Affairs Minister Sushma Swaraj has gone viral on social media. Swaraj has been known to be quite active on the micro-blogging platform as well as other social networking sites, even going so far as to address problems of people when she comes across them.
It all began when a man named Venkat on Monday tweeted to Samsung India and, inexplicably, the minister, that the company was forcing him to get the household appliance repaired.
To this, Sushma replied: "Brother I cannot help you in matters of a Refrigerator. I am very busy with human beings in distress. [sic]"
The overtly demure yet howlarious reply went viral on the micro-blogging platform, with many praising the minister as others speculated the reason behind the man troubling Swaraj over a refrigerator.
"What are you smoking dude???? [sic]" asked one individual, inferring that only consumption of some narcotic substance could have led to the initial request.
Others sarcastically wondered if she could cater to some more inane requests: "I need to get my Kindle replaced.. wonder if she can help :) [sic]"
Yet others pointed to the obvious frivolousness of Venkat's tweet: "So 120Cr household problems r @SushmaSwaraj responsibility? What a duffer society its became. [sic]"
Prime Minister Narendra Modi's cabinet colleagues have been known to use social networks frequently, often addressing problems that are brought to their notice on these platforms. Railway Minister Suresh Prabhu has been known to instruct the authorities to get a specific coach cleaned after a passenger complained, or even arranging for baby food for another passenger's child.
Swaraj, on her part, has immediately helped people stuck in foreign lands when they have reached out to her through Twitter.