Just a few days after reports that Pakistan has violated the ceasefire along the International Border and the Line of Control in Jammu and Kashmir more than 720 times in 2017, External Affairs Minister Sushma Swaraj in a letter addressed to Pakistan Foreign Minister Khawaja Asif has said that his nation was to be blamed for ceasefire violation incidents and the Indian forced were merely retaliating against the Pakistan Army's firing.
Swaraj's statement was a response to the letter Asif had written to his Indian counterpart seeking a discussion to bring down the number ceasefire violations.
Pak accused India for not cooperating
According to the Times of India, sources had said that the letter which was delivered to Swaraj in late December had stated that it was indeed high time that Pakistan and India resolve the issue as it has led to the deaths of several civilians.
But, now that India has said that it Pakistan's fault when it came to incidents of ceasefire violations, the neighbouring country has accused India for rejecting its "message of peace".
Pakistan is yet again threatening to bring the issue to the notice of the United Nations Military Observer Group in India and Pakistan (UNMOGIP). However, this group is not recognised by India.
In fact on Saturday, Pakistan has also reached out to India's deputy high commissioner J P Singh to protest against the "unprovoked ceasefire violations" and the "deliberate targeting of civilians" at a funeral by Indian forces in the Chirikot sector along the LoC.
Asif in his letter had quoted Pakistan's record on ceasefire violations to indicate that India was the one at fault. The letter said that Indian troops have been responsible for over 1,300 violations this year and had caused the deaths of 52 civilians.
Meanwhile the Union Home Ministry had said that the Pakistani forces have violated ceasefire 724 times along the IB and the LoC till October 2017. The ceasefire was violated 449 times last year.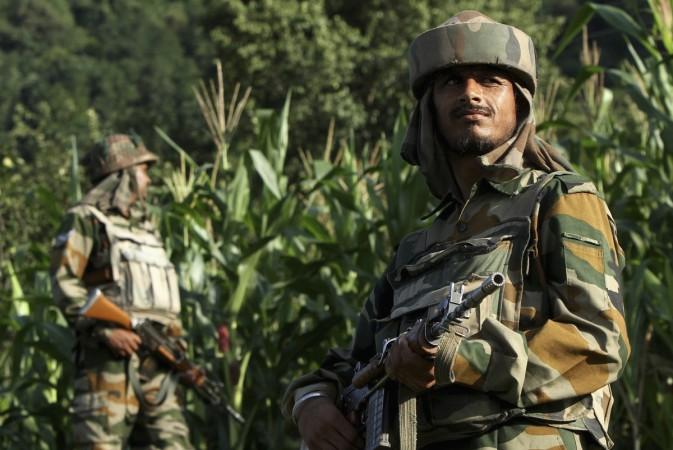 A Home Ministry official had also added that at least 12 civilians and 17 security personnel were killed in the firing from across the border till October and a total of 79 civilians and 67 security personnel were injured in the firing.
In fact, it is the highest in seven years.