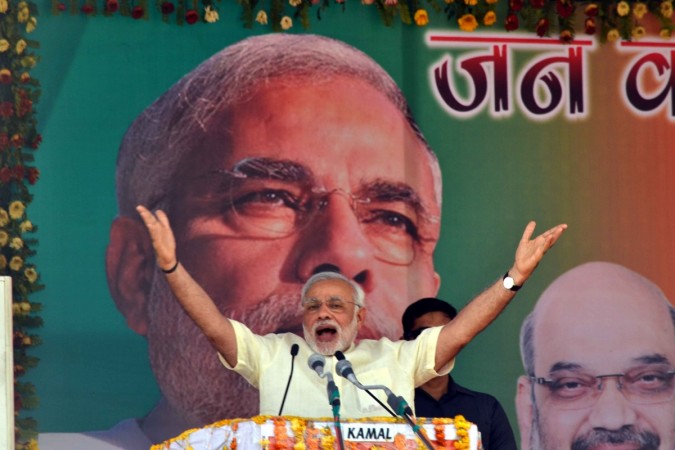 As a prime minister, Dr Manmohan Singh often came under attack for either not speaking or speaking too less even when there were issues aplenty to address. However, he silenced the Opposition by his famous speech in the Parliament about three years ago when he invoked an Urdu couplet to hit back at his critics.
"Hazaron jawabon se achchi hai khamoshi meri, na jaane kitne sawalon ki aabru rakhi (My silence is better than a thousand answers, it keeps intact the honour of innumerable questions)," Singh said in August 2012 in his statement during the discussion on coal block allocation scam.
On the other hand, the incumbent Prime Minister, Narendra Modi, is a leader who is known for speaking, and speaking a lot. He would often criticise Manmohan Singh for not speaking whenever it was required.
But that was when he happened to be the Chief Minister of Gujarat as he aspired to rule the nation. He still speaks, but not when the opposition parties attack him over any issue. He takes time and reacts only when either the matter snowballs into a major controversy or, many a times, just dies down.
The ruling BJP is under attack once again. This time, over favouring former Indian Premier League (IPL) chief Lalit Modi, who has been facing an Enforcement Directorate (ED) probe.
The Opposition first attacked External Affairs Minister Sushma Swaraj, who even admitted to helping Lalit by speaking to British Labour MP Keith Vaz. As the matter persisted, the Opposition stepped up the attack and even dragged the Prime Minister's Office (PMO) into the controversy. Now many parties have been seeking the prime minister's reply on the issue.
But PM Modi, who has of late restrained himself from frequent public speaking, probably after knowing the sanctity of the post he holds, has been silent.
I wonder what Mr Prime Minister must be thinking while he is attacked by the opposition parties. Probably, Kishore Kumar's famous song from 1974 Hindi hit "Kasauti" -- Hum Bolega To Bologe Ki Bolta Hai (If I speak up, you will say I speak too much), picturised on megastar Amitabh Bachchan -- would aptly describe the situation of the PM.