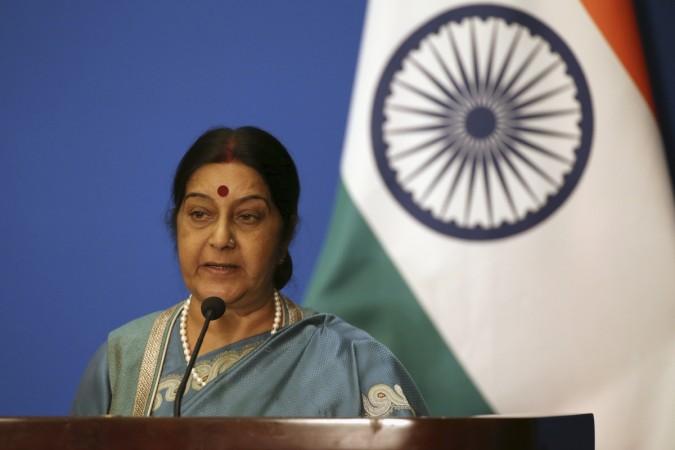 External Affairs Minister Sushma Swaraj on Wednesday said that she is suffering from kidney failure and currently undergoing tests for a transplant.
"I am in AIIMS because of kidney failure. Presently, I am on dialysis. I am undergoing tests for a Kidney transplant. Lord Krishna will bless," Swaraj said in a tweet on Wednesday.
Swaraj was admitted to AIIMS in New Delhi on November 8.
Delhi Chief Minister Arvind Kejriwal and former Jammu and Kashmir Chief Minister Omar Abdullah responded to her tweet and wished her a speedy recovery.
Our sincere prayers sushma ji. Hope u get well soon. https://t.co/uSW7KN4wzm

— Arvind Kejriwal (@ArvindKejriwal) November 16, 2016
Very sorry to hear about your health problems @SushmaSwaraj ji. My father went through the same so I know how you & the family must feel. — Omar Abdullah (@abdullah_omar) November 16, 2016
Swaraj was admitted to the hospital for 21 days earlier this year after she complained of chest congestion and fever.
On November 8, an AIIMS doctor had said that Swaraj was suffering from "diabetes and other medical problems" because of which she had to undergo "certain endocrinological tests."