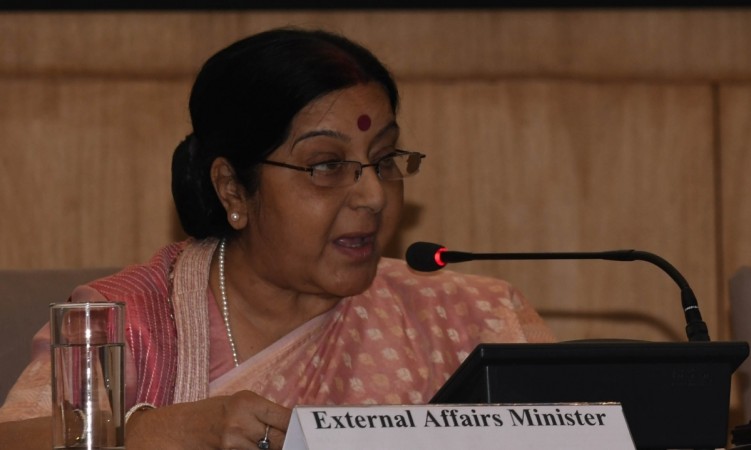 External Affairs Minister Sushma Swaraj will aide 29 Telangana migrant workers, who have been held in captivity by the company they work for in Saudi Arabia, to return home. After IT and NRI affairs minister KT Rama Rao sought her intervention, she tweeted to the Indian Ambassador to Saudi Arabia to initiate action to ensure their release.
"Javed - Plz help the Indian workers and send a report to me and Mr. K T Rama Rao," she tweeted.
Rao had written to Swaraj asking her to help the 29 workers who were employed by Al-Hajry company. The workers have been in captivity in Al-Hassa for the last 12 days without any food or basic amenities.
"However, in the meantime the said company has taken all the 29 employees into their custody and is holding them captive in a room at Allsafaniya Kouqt, Bodar, city Kanji, Saudi Arabia, denying them food / water or medicines and other basic amenities for the last 12 days," Rao said.
Matters for the workers turned difficult when they asked for leave to visit home. The company reportedly demanded $50,000 and refused to pay for the travel expenses. The workers approached the labour court and later the 'Amir court,' which told the company to bear their travel expenses and send the workers to their hometowns in three days.
Rao requested Swaraj to take up the issue with the Saudi Arabia government to ensure that the 29 workers are released. He had been informed about the plight of the workers by a resident of Kamareddy district in Telangana.