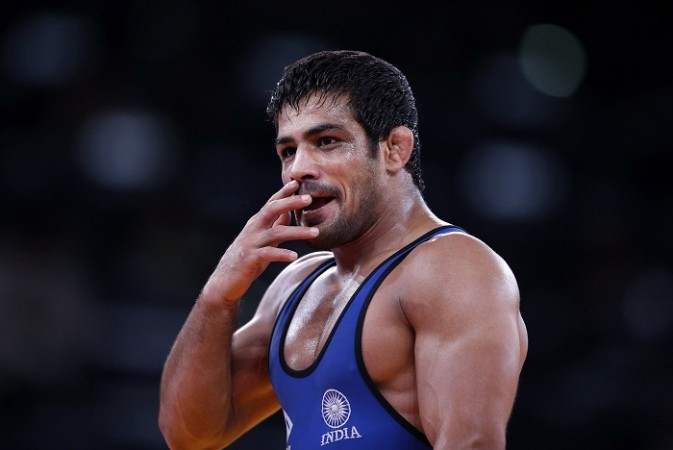 Indian amateur wrestler Sushil Kumar is set to go the distance in his career as he is said to be making his debut in the World Wrestling Entertainment (WWE), based in the United States of America. Sushil, 33, could appear for Vince McMahon's company in November 2017, according to Indian sports website Sportskeeda.
READ: WWE superstar Sheamus speaks of Sushil Kumar's entry in WWE.
Preliminary talks started between the WWE and Sushil Kumar's camp in October this year. The negotiations reportedly went smooth, although the two-time Olympic medallist from India didn't seem interested initially, as he didn't want to compromise on his amateur career. However, in all likelihood, the offers from the WWE might have tempted him to make the move to US, and do what The Great Khali did.
"Ever since getting the offer in October, Sushil didn't really pay attention to it, but after repeated calls from the WWE representatives, a negotiation has been settled, in terms of finances," a source close to the development told the sports website. However, Sushil's willingness to continue his amateur wrestling career will play an important role in the final decision.
"Hence, November will be a good time for him to give this entire format a shot, post the regular wrestling season. Failing to qualify for Rio, and the entire Narsingh scandal has increased his hunger to win a medal again, and that might be the reason why he didn't respond to the offer as quickly," the source added.
Last year, star boxer Vijender Singh decided to move over from amateur to pro boxing. He has since been giving one dominating performance after another as a pro boxer, and creating a sensational name for himself. If Sushil, who missed out on Rio 2016 Olympics as Narsingh Yadav made the cut in the 74kg weight category, makes a stunning mark as Vijender has been doing in his sport, further proud moments for the country will follow.