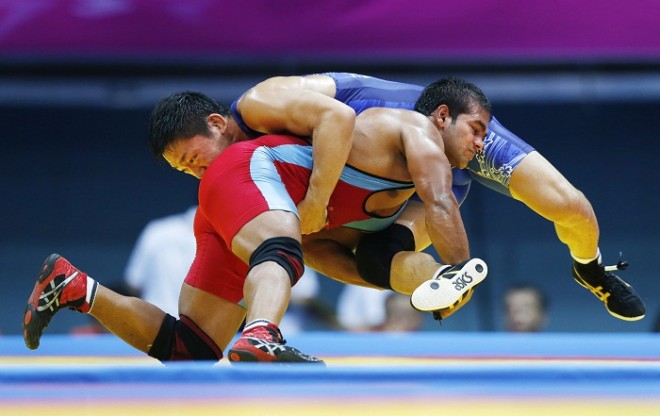 The Delhi High Court, on Monday, has categorically stated that Sushil Kumar will not be given the privilege of participating in a trial with Narsingh Yadav ahead of the Rio Olympics 2016. Sushil, a two-time medallist in the Olympics, had moved the judicial body seeking a trial to make the Olympics cut.
What happens next remains to be seen. As of now, Sushil's hopes of participating in the quadrennial sporting event is all but over, with the Wrestling Federation of India (WFI) backing Narsingh.
Both Sushil and Narsingh wrestle under the 74kg freestyle category and Sushil, the more experienced of the two, had asked for a trial to select the best wrestler to represent India in Rio 2016. Narsingh had won the quota place for the nation last year itself.
Sushil had won a bronze in the 2008 Beijing Olympics and a silver in the 2012 London Olympics in the 66kg freestyle wrestling category.
The Delhi HC opined that the WFI conducted a transparent process of selection and Narsingh remained the more eligible candidate. They also added that the judicial body had no right to interfere in the WFI's selection process.
"Though Sushil Kumar is a player with great record, the decision of Wrestling Federation cannot be held perverse," ANI quoted Justice Manmohan of the Delhi HC as saying on Monday.