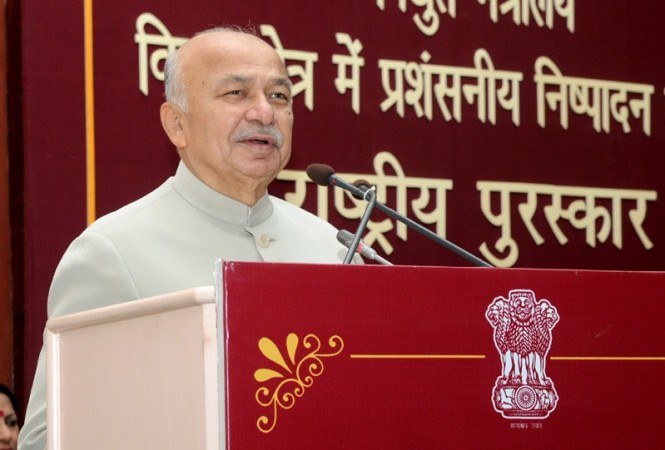 Union Home Minister Sushil Kumar Shinde, at the National Integration Council (NIC) meet in Delhi on Monday, said that amid the ongoing communal tensions in various parts of the country there is a need to restrain violence for national integration.
In the backdrop of the Muzaffarnagar riots in Uttar Pradesh, where at 48 people were killed, Shinde said, "The statistics on communal violence show an increasing trend in the last two years. The frequency of incidents, especially in the last few months, seems to suggest that there is a sinister motive behind them."
Shinde discreetly took a swipe at the Opposition parties for polarising the society to gain votes during the upcoming Lok Sabha elections in May 2014. "It is noticed that the communal forces seem to have got emboldened and are trying to polarize the society," he added.
Tamil Nadu Chief Minister J Jayalalitha also blamed UP Chief Minister Akhilesh Yadavin in her speech at the NIC meet. "Tamil Nadu is free from communal tension because I have provided a free hand and uncompromising support to police force in maintaining law and order. Activities of communal organisation of both communities kept under close watch by a social wing of state intelligence," she said.
Jayalalitha also blamed the Central government for poorly drafting the Communal Violence Bill and held its economic mismanagement responsible for the rise in communal tensions.
"A sharp deceleration of economic growth and persistent high inflation caused in substantial measure by economic mismanagement of the UPA government and Centre have contributed to social tensions," she said in her speech, reported IBN Live.
On the issue of security and safety of women, the Home Minister said India cannot progress unless women are respected.
"Unfortunately, we continue to read about heinous crimes committed on our women. The statistics on crimes against women reveal an increasing trend in the last three years. The brutal rape and attack on a young girl in Delhi last year shocked the conscience of the nation," said Shinde.
The NIC meet, chaired by Prime Minister Manmohan Singh, discussed safety of women, measures to tackle communal disturbances and steps taken to tackle crimes against Scheduled Castes (SCs) and Scheduled Tribes (STs).