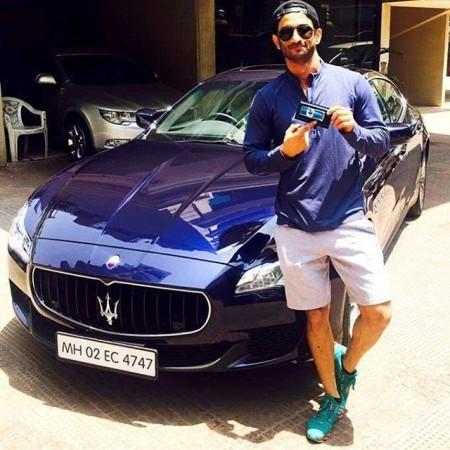 Bollywood actor Sushant Singh Rajput is all set for his upcoming film Chanda Mama Door Ke, based on the life of astronaut Rakesh Sharma, with the actor playing the lead role.
But looks like Sushant has taken his role in the space movie a bit too seriously. According to a report by Mumbai Mirror, the actor claims to have bought a piece of land on the far side of the Moon.
It might sound strange but is apparently true. Sushant has bought a small region on the Moon that is called the Mare Muscoviense, or the Sea of Muscovy. His 'property' in space is located on the far side of the moon.
I would like to believe that the different ways we answer questions are the answers to those questions. So the variations in the way we punctuate the narratives; the nuance, would create the different versions of reality in future. My mother used to tell me that my life will be the story that I will tell myself. I am just punctuating a nuance right now and already am, over the Moon!" the actor was quoted as saying by Mumbai Mirror.
Reports suggest that Sushant bought the land from the International Lunar Lands Registry. He is the first Bollywood actor to invest in land that is in space. The MS Dhoni actor registered his property on June 25, though he may not be able to claim the legal ownership, at least not for now.
According to the International Treaty, "outer space, including the Moon and other celestial bodies, are the common heritage of mankind and cannot be owned by a nation."
Sushant also owns an advanced telescope called Meade 14" LX600, though we're not sure if it would help him keep a track of his so-called property up there since the far side of the moon is never visible from earth.
Apart from Sushant, ace Bollywood actor Shah Rukh Khan too 'owns' a part of the moon, which was reportedly gifted by a fan.