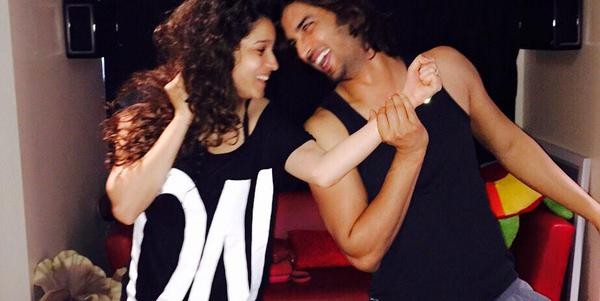 A recent tweet by Ankita Lokhande seems to indicate that all is well in her relationship with Sushant Singh Rajput. Fans of the television actors were shocked when rumours about the couple parting ways surfaced online Friday, March 25.
Ankita wrote on Twitter, "Don't feel alone I m always there in your heart, in your life @itsSSR." While the couple has not openly commented on the breakup rumours, Sushant had posted a tweet Friday evening, which further confused his fans. "If you can't understand my silence, you will never understand my words...!!," he posted.
Sushant and Ankita, who fell in love six years ago on the sets of their television show "Pavitra Rishta," were supposed to get married in December this year. Rumours of their split started doing the rounds after Ankita gave a miss to Sushant's recent birthday bash. Speculations were then made that Sushant's alleged closeness with Parineeti Chopra had caused tension between the couple. Parineeti broke up with director Maneesh Sharma not long ago.
While there is no confirmation on whether the "M.S. Dhoni : The Untold Story" actor and Ankita have parted ways, if the rumour turns out to be true, the couple will join the long list of celebrities who have stunned their fans with their breakups this year. Besides Parineeti-Maneesh, the prominent names include Ranbir Kapoor-Katrina Kaif, and Anushka Sharma-Virat Kohli. Television industry too has witnessed some heartbreaks this year. Anas Rashid-Rati Pandey, Kritika Kamra-Siddharth Bijpuria, Sara Khan-Rishabh Tandon and Ravi Bhatia-Heena Parmar are some of the couples who have reportedly split.