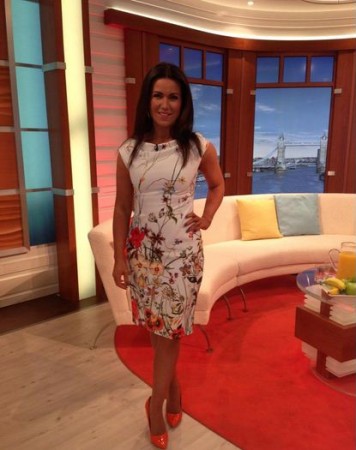 Susanna Reid has done it again. "The Good Morning Britain" presenter has now got the internet going crazy over her Angel Delight finger-licking act while hosting a segment on retro foods on her show.
Apparently, Reid this time around has put up a flirtatious Nigella Lawson act as she takes inspiration from the TV chef about how to eat on camera. The presenter decided to do away with a spoon and enjoy the dessert with her little finger.
The 44-year-old presenter, while hosting a segment on retro foods, realised that she had not been given a spoon. So, she decided to dig into the bowl of butterscotch-flavoured Angel Delight with her little finger, before licking it off.
"You know what, I wasn't given a spoon, but I find with Angel Delight you can just use your finger" she said. "Mmmm that's good. That's sweet. That's really sweet," Reid told the viewers.
And it looks like her viewers have bought her word for it. Reid has really sent the internet and social media into overdrive as many of them have shared photos and clips of the moment online.
Well, this is not the first time Reid has sent the internet into frenzy. The presenter was in news recently when she slashed back criticism about her flirty interview techniques with male celebs. Not just this, Reid got eyes rolling and was left embarrassed when she flashed her knickers live on air while presenting a show in 2013.
Like it or not, but it looks like the morning show presenter just knows what it takes to make her show come to life.